Ninawa's local government has beefed up security measures to maintain the stability that the province has been enjoying for the past few months, a local official said Thursday (December 5th).
A new security plan takes into consideration the challenges that still face the province, he said, namely the presence of "Islamic State of Iraq and Syria" (ISIS) remnants in the mountains and desert areas along the border with Syria.
Security leadership has pushed for the plan to be "integrative and highly flexible so that each security operation or campaign varies in terms of objectives, plans and methods of execution", Ninawa provincial council security committee deputy chairman Hashem Barifkani told Diyaruna.
The plan involves co-ordination among all participating units of the army, police, intelligence services, and local residents, he said.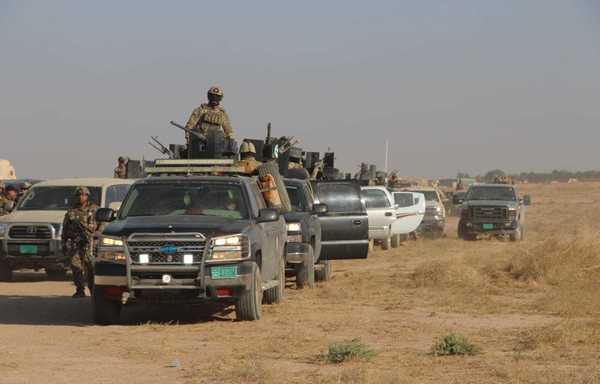 Additional military units have been deployed in al-Baaj west of Mosul and in areas south of Mosul and south-east of Makhmour and Daibka, where vast, uninhabited desert lands stretch southwards to the Hamreen hills, he said.
The 3rd Brigade of the 16th Infantry Division, which is part of the Ninawa Operations Command, has beefed up its troops at checkpoints securing the towns of Wana, Bartella, al-Hamdaniya, and areas east of Mosul.
It also has been setting up ambushes and checking vehicles and people to track down ISIS remnants.
Ninawa local police has "assigned two elite force (SWAT) battalions to carry out specific strikes on terrorist targets in areas where intelligence reports point to ISIS movements or sleeper cells", said Barifkani.
Surprise strikes against ISIS
"Over the last 10 days, many successful strikes have targeted terrorist hideouts in the mountains of Atshana and Badoush with the help of international coalition aircraft," he said.
These strikes "are part of the new security efforts that rely on immediate, surprise action against the enemy when any intelligence is received on its elements' whereabouts", he said.
The strikes destroyed several rest-houses and tunnels in the mountains, killing all militants inside them, Barifkani said.
The other part of the security responsibility lies with local residents, he said, as citizens provide tip-offs that have greatly helped the security forces to track down ISIS remnants.