The Iraqi government on Tuesday (December 3rd) returned hundreds of displaced families to al-Saadiya district in Diyala province, a government official told Diyaruna.
The Ministry of Migration and Displacement, in co-ordination with security forces and Diyala's local government, returned 771 families displaced by terrorism, said Ali Jahankir, director general of the ministry's branch affairs department.
These families are residents of al-Saadiya district and its surrounding villages in eastern Diyala, he said.
After the "Islamic State of Iraq and Syria" (ISIS) invaded Iraq in 2014, they were forced out of their homes to safer areas within and outside the province, he said, noting that some fled to displacement camps.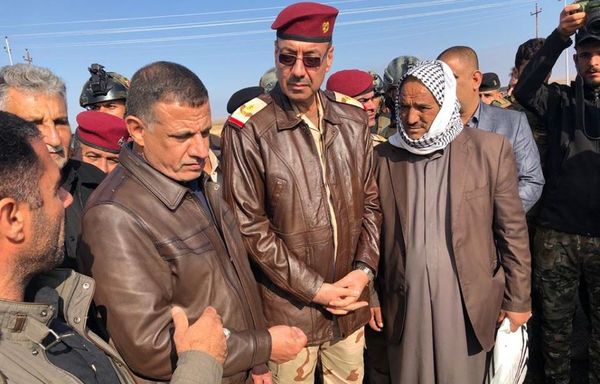 "This is the largest batch of families to return to Diyala this year," he said, adding that they were cleared via security checks before being allowed to return.
Ending displacement in Iraq
This effort is part of an IDP voluntary return programme the ministry has been working on for years in co-operation with other relevant government agencies, said Jahankir.
The programme takes into account the displaced families' wishes and then proceeds to facilitate conditions for their return, he said, "which will ensure that they permanently settle in their areas".
"We aspire for a faster process in returning displaced families and in larger numbers in order to end displacement in all the provinces affected by terrorism," he said.
Many challenges remain, said Jahankir, as some internally displaced persons (IDPs) might not be willing to return and the government will not force them to.
"We receive many requests from IDPs who want to return but will not be able to immediately, because their areas may still be unsecured or are yet to be cleared of explosives and war remnants," he said.
A total of about 65,000 families are currently living in displacement camps in Iraq, Jahankir said.
Those families are unable to return since their areas have been heavily damaged during the war with ISIS, he said.
These include several villages within the Ninawa province towns of Sinjar and Rabia, as well as areas in Diyala, Kirkuk and Salaheddine.