Syrian regime airstrikes hit two popular markets in Idlib province on Monday (December 2nd) causing around a dozen civilian casualties, a local activist said.
Open-air fruit and vegetable markets in Saraqeb and Maaret al-Numan were hit before noon, when they are usually packed with vendors and shoppers, Maaret al-Numan resident and activist Hani al-Numan told Diyaruna.
The strikes on the two markets seemed to indicate the Syrian regime was deliberately targeting civilians, he said.
Souq al-Hal is the main market in the southern Idlib town of Maaret al-Numan, he said, noting that the largest section of it contains produce and fruit shops.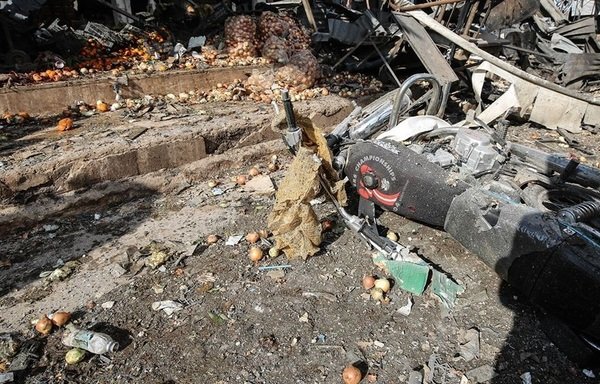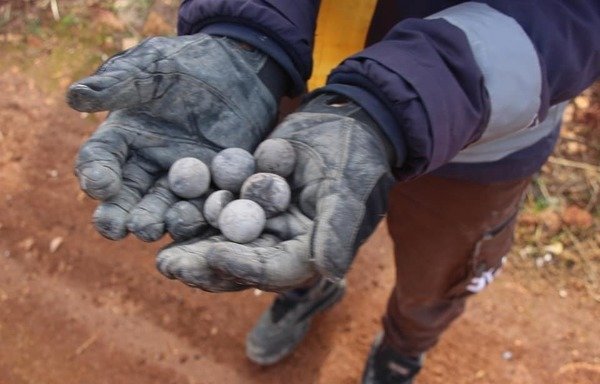 In the early morning hours, it is usually packed, he said.
At least 11 people were killed in the Maaret al-Numan market, and 20 were injured, a number of whom are in critical condition, he said.
The Syrian Observatory for Human Rights put the death toll at 13.
The airstrike also caused significant damage to the market's shops, al-Numan said.
This is not the first time the market has been targeted, he told Diyaruna, but it is the hardest it has been hit.
'Most frightening bombardment'
An AFP correspondent saw rescue workers carry a wounded man away on a stretcher while a body lay motionless amid spilt oranges and bags of onions.
Maher Mohammed, 35, a vendor in the market, said it was the most frightening bombardment he had witnessed in years.
"We ran inside the shops and threw ourselves on the ground," the father of five told AFP.
"They bombarded half the market," he said.
Maaret al-Numan has been pummeled with artillery shelling for days that has caused a large number of casualties and led schools in the city and surrounding villages and towns to suspend classes to safeguard the lives of their students.
Syrian warplanes also targeted a market in the city of Saraqeb in eastern rural Idlib, killing at least one person and injuring a number of civilians, he said.
A large section of the market was destroyed in the airstrike, al-Numan said.
Al-Numan said the village of al-Heraki also came under heavy airstrikes at about the same time, while a number of towns and villages came under intense shelling, particularly al-Halbeh, al-Raffa, al-Bursa, Kafr Sijnah and Kafr Nabl.