A sense of relief prevails in the Idlib region following the successful military operation that killed the leader of the "Islamic State of Iraq and Syria" (ISIS), Abu Bakr al-Baghdadi, activists and residents tell Diyaruna.
The death of al-Baghdadi seems to augur the end of not just ISIS, but all other terror groups still operating in Syria, including Tahrir al-Sham, they said.
These groups have harmed the Syrian revolution, activists said, and therefore harmed the Syrian people, causing them to be tainted by the brush of terrorism.
The long-elusive leader of ISIS died in a daring October 27th raid by US special forces in north-west Syria.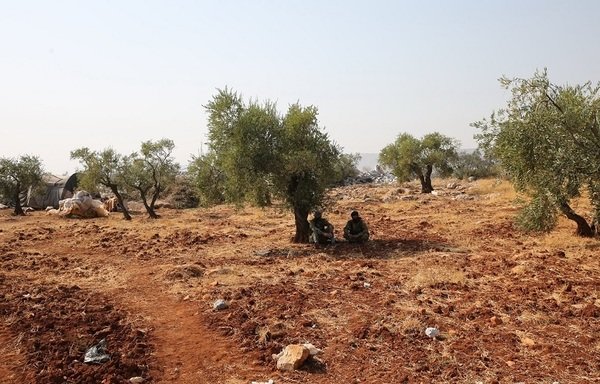 The group has named his replacement as little-known "Abu Ibrahim al-Hashemi al-Qurashi".
The new ISIS leader is "a nobody" with little apparent reputation, a senior US official said November 7th.
'Victory of freedom'
"The killing of ISIS leader Abu Bakr al-Baghdadi is a victory of freedom over terrorism," said Maaret al-Numan resident Hani al-Numan.
"It is a clear message to anyone who contemplates pursuing the path [of terrorism], which contravenes reason and all human and religious values," he said.
"Al-Baghdadi's killing will deter terrorists in the region and cause them to flee, having become easy targets for the international coalition," he told Diyaruna.
Residents of the Idlib region want to see more terror leaders eliminated and an end to all extremist groups "that have turned their lives to hell", al-Numan said.
"They are eager to return to the normal life they once led," he added.
One of the worst outcomes of the involvement of extremist groups in the Syrian conflict is that it "deflected the course of the revolution and caused it to be labeled as terrorism", he said.
These groups have crushed all those who opposed their views, including civilians, politicians, activists or fighters, killing some, arresting scores and forcing a large number to leave the areas under their control, said al-Numan.
ISIS loses credence
"Idlib civilians are joyous over the death of ISIS's leader," activist Haisam al-Idlibi told Diyaruna.
But they "suppressed their joy for fear of retribution by the terrorist groups present throughout the region, including Tahrir al-Sham and Hurras al-Din", he said.
"ISIS surrounded itself with a large aura of mystery, secrecy and power, and this aura included its leader al-Baghdadi, who was portrayed as invincible," he said.
After his killing, all of this collapsed and the group lost its credence with civilians, said al-Idlibi, "especially as al-Baghdadi was taken down based on authenticated insider information".
"Corruption is rampant within ISIS and money is the priority among the group's emirs and elements, not religious doctrine as previously claimed," he said.
Civilians think that "al-Baghdadi's death was a message to all terrorists in the region to abandon their extremism", Idlib activist Musab Assaf said.
They believe his death will "discourage Syrian youth from joining, working for or fighting with ISIS or other terrorist groups", he told Diyaruna.
"The message is clear: no terrorist will escape punishment for what he has perpetrated against people and humanity."