Syrian regime airstrikes on Monday (December 2nd) killed 10 civilians in Idlib province, where deadly clashes between the regime and its allies and armed groups allied with Tahrir al-Sham have escalated in the past two days.
The raids also wounded 15 civilians in a market in the town of Maaret al-Numan, the Syrian Observatory for Human Rights said.
Regime forces and armed groups were on Monday locked in heavy clashes on the southeastern edge of the region, with almost 100 fighters killed in two days.
The battles on the edge of Idlib since Saturday are the most deadly since a Russia-brokered ceasefire went into effect in late August, the Observatory said.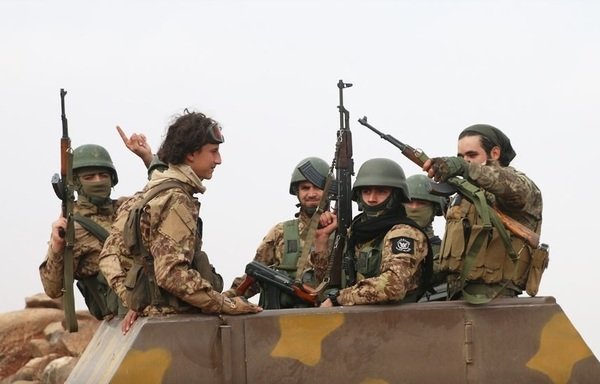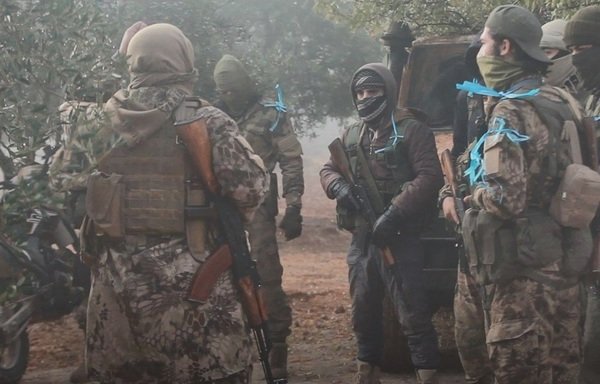 "Fighting raged at dawn Monday on several axes in the southeastern Idlib countryside," the monitoring group said.
Fifty-one regime fighters had been killed over 48 hours, while 45 of their opponents including 31 extremists also had lost their lives, the Observatory said.
'Heaviest fighting in months'
The high number of casualties is due to the two sides exchanging control of a number of villages and towns, Idlib activist Musab Assaf told Diyaruna.
Southern rural Idlib is witnessing the heaviest fighting in months between regime forces and allied militias on one side and Tahrir al-Sham and its allies on the other, he said.
Control over a number of areas has changed hands during the fighting, he said, pointing to Kafriya in the Sinjar subdistrict of Maarret al-Numan, the village of Ejaz, the stables area and the towns of Surouj and Rasm al-Ward.
According to Assaf, the current round of fighting erupted after Tahrir al-Sham attacked regime positions and seized control of them in an operation it dubbed "Do not relent".
But the regime soon launched a counter-attack and recaptured most of the positions it lost, with Syrian and Russian air support, he said.
Russian warplanes carried out dozens of airstrikes on the outskirts of Maaret al-Numan and the city of Kafr Nabl, Assaf said.
Meanwhile, Syrian helicopters dropped barrel bombs on several towns and villages, including Haas, Tramla, Kansafra and the outskirts of the city of Saraqeb, he said.
Massive wave of displacement
The fighting triggered a massive wave of displacement, with civilians heading north towards the border areas, where they spread out in agricultural fields, Assaf said.
Displacement camps in the border area are already full to capacity and were unable to cope with the additional influx, he said, which left the newly displaced with no shelter from the wave of cold weather and frost.
"I do not want to see my children trapped under rubble," said Hafez, a father who was driven from his home and fled the area on Saturday along with his wife and three children.
Hundreds of thousands have already flooded out of the province's violence-plagued south since fighting escalated earlier this year.