Iraqi forces backed by international coalition aircraft carried out an attack on "Islamic State of Iraq and Syria" (ISIS) remnants hiding in the mountains of al- Khanouka in Salaheddine province's al-Sharqat district.
It was the fiercest attack in several weeks, according to a local official.
Coalition warplanes on Saturday (November 23rd) launched several strikes on ISIS hideouts in al-Khanouka mountains, al-Sharqat district council head Salah al-Shaalan told Diyaruna.
"The strikes were the deadliest in weeks," he said, and are part of "quality, co-ordinated operations between Iraqi security and intelligence forces".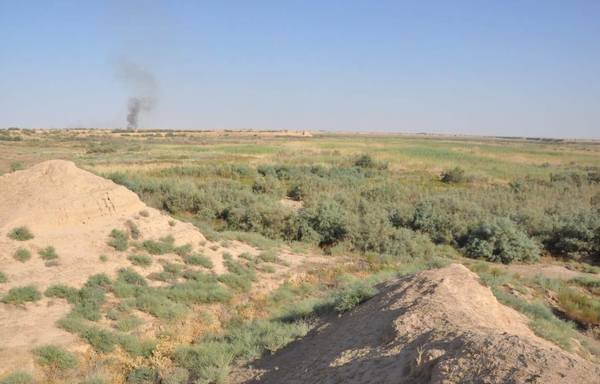 The attack, which involved a force of Iraq's Counter-Terrorism Service (CTS) in Salaheddine province, led to the destruction of three underground tunnels and an ISIS hideout, according to a statement by the Ministry of Defence.
An improvised explosive device (IED) was blown up and ISIS documents found at the targeted sites were seized, said al-Shaalan, noting that "there were likely casualties among the militants".
ISIS remnants rejected by residents
Between 25 and 30 ISIS elements remain in al-Khanouka mountains, which overlook the village of the same name, al-Shaalan said.
They are constantly moving between locations in the mountains, he said, noting that there is a possibility that the militants still have some supply lines that provide them with food, means of livelihood and even information.
"There could be secret logistical outlets between al-Jazeera and al-Sharqat mountains," he said, noting that al-Jazeera is a vast area that connects with the Ninawa and Anbar deserts and stretches to the Iraq-Syria border.
But Iraqi forces are on the lookout, al-Shaalan said, adding that these ISIS remnants are "surrounded by units from the Iraqi army's 91st Brigade, which encircles al-Sharqat".
ISIS remnants are facing "a slow death" as a result of the tightened security measures, continued air raids by Iraqi and coalition aircraft, and search operations by army, police and tribal forces, he said.
"The terrorists are rejected by all local residents and none of them wants them alive because of their history of cowardly crimes," he stressed.
"Local residents are co-operating and providing information to security forces in order to completely eliminate the terrorists," he said.