The "Islamic State of Iraq and Syria" (ISIS) group's media machine is grappling with management disarray and deep inconsistencies in its messaging efforts in the aftermath of the group's defeats in Iraq and Syria.
These inconsistencies were especially apparent following the October 27th death of ISIS leader Abu Bakr al-Baghdadi.
The significant variance between two articles posted by the semi-official ISIS-Khorasan media outlet "Muhammad bin Qasim" on October 27th, and October 31st, when ISIS admitted to its leader's death, suggests the group is struggling with its outreach efforts.
ISIS-K is the group's branch in Afghanistan and Pakistan.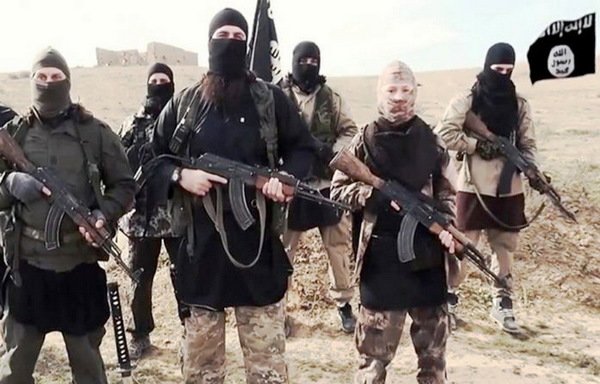 "Lies of the infidels and the work of Satan!" was the way in which "Muhammad bin Qasim" described the news from US authorities about al-Baghdadi's death.
"Today, the infidels spread the news that supposedly the caliph of Muslims Abu Bakr al-Baghdadi has been killed in an American bombing attack. Such news has been heard many times from these corrupt and dishonest people, and it will continue," read the article.
"According to our information, a group of Hurras al-Din was bombed in Idlib," not al-Baghdadi, it continued, referring to another militant group in Syria linked to al-Qaeda.
"Our beloved Abu Bakr Al-Baghdadi continues to issue orders to the world's Mujahideen," it said.
Meanwhile, official ISIS media outlets remained silent after news of the leader's death, which suggests a lack of communication and co-ordination between ISIS "central" and its ISIS-K affiliate.
Days later on October 31st, when official ISIS outlet al-Furqan released a message admitting al-Baghdadi's death and naming successor Abu Ibrahim al-Hashemi al-Qurashi, "Muhammad bin Qasim" changed its tune.
"Our fight, blood, thirst and hunger are not for Abu Bakr al-Baghdadi but for the sake of God," the outlet said.
"The movement goes forward, and everyone passes his own tests," it said.
Unable to revive media machine
Part of the problem for ISIS-K is that unofficial ISIS-K media outlets break ISIS media rules by claiming terrorist acts that ISIS's headquarters has not claimed.
These ongoing difficulties the group is experiencing come just days after recent chats on pro-ISIS-K groups on Telegram reveal the deepening splits between ISIS-K members over who they consider infidels.
The lack of co-ordination among the group's different branches and social media platforms signal that the problems facing ISIS's media machine today are long-term, experts say.
"ISIS today faces a multitude of problems that prevent it from reviving its media machine," said Raad Jassim al-Kaabi, who works as a media professor at the University of Baghdad.
These include the lack of attractive and persuasive content "as the group no longer has the ability to carry out large-scale operations worth mentioning", he told Diyaruna.
Additionally, mass media production requires huge financial resources that are not available to ISIS, since it has lost most of its revenue streams, he said.
Another issue facing ISIS's media production is the shortfall in media experts and the tightening restrictions on social media accounts and platforms promoting extremist content.
ISIS is struggling with its target audience, said al-Kaabi, as the group has "lost people's trust, especially those who lived under its rule and experienced firsthand its terrorism and bloodshed".
"It is impossible for ISIS to persuade these people or repair its image in front of them because they now know full well the truth about the group," he said.
Social media users report ISIS accounts
"ISIS's media is currently clinically dead despite the group's continuous attempts to breathe life into it," said intelligence expert Fadel Abu Ragheef.
The group now settles for releasing brief statements and news about its limited terror attacks, he said.
ISIS-linked social media accounts have also resorted to releasing old material, including videos, that date back to the time the group controlled cities in Iraq and Syria, said Abu Ragheef.
The group suffers from disarray and disorganisation in the management of its media, "as evidenced by the lack of co-ordination and control over the type and quality of videos and other releases disseminated via ISIS-affiliated accounts", he said.
Iraqi military analyst Safaa al-Aasam described the content being disseminated by ISIS at this time as "faltering" and far from being impactful.
A sign of this is the increasing reporting by internet users of fake pages and accounts that promote ISIS on social media, he told Diyaruna.
Al-Aasam stressed the importance of "keeping up the pressure on the group by curbing its platforms and suspending sites and accounts affiliated with it".
"In conjunction with this pressure, the military and intelligence effort waged against ISIS must continue as well as efforts to cut off its financial revenue streams," he added.