Six "Islamic State of Iraq and Syria" (ISIS) elements were killed in a security sweep across the Badoush mountain range north-west of Mosul, a local official said Thursday (November 21st).
The Iraqi intelligence service in Ninawa province acquired information on ISIS remnants hiding in the Badoush mountains, Ninawa provincial council member Khalaf al-Hadidi told Diyaruna.
"In light of that information, a large-scale sweep operation was carried out over the last three days by the Ninawa Operations Command and the intelligence services with air cover from international coalition aircraft," he said.
Six ISIS remnants were killed in strikes on their hideouts in the mountains, he said.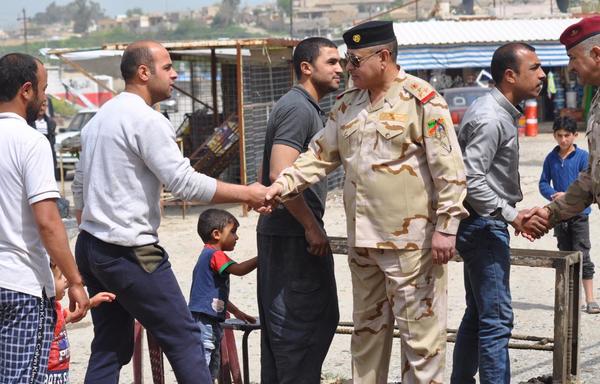 Security forces seized then destroyed light weapons, improvised explosive devices (IEDs) and explosives in the operation, he said, adding that they also confiscated phones and logistical materials.
The militants "may have recently infiltrated Iraq via the Syria border and hid in the Badoush mountains to prepare for terrorist attacks", he said.
More border security measures needed
The successful operation is "evidence of our forces' vigilance and ability to thwart terrorist plans and activities at the right time", al-Hadidi said.
The army and border police are making "heroic" efforts to secure the border with Syria, he said, but called on increasing the number of border guard personnel to cover the whole 600-kilometre length of the border.
Securing the border area stretching from south of Mount Sinjar to Anbar province also requires the installation of additional thermal cameras and reconnaissance and surveillance devices, he said.
Mosul and other cities in Ninawa are experiencing a stable security situation, he said, including the province's desert areas, such as al-Baaj and Hatra.
Al-Hadidi attributed this to the security and intelligence forces' professionalism, and the positive relationship between them and the local population, which has led to the detection of many sleeper or underground terrorist cells.
The threat of ISIS remnants is in perpetual decline in the province, he said, calling for "ongoing security and reconnaissance operations to rout all of the enemy's remnants".