Syrian regime forces have been engaged in fierce fighting in eastern rural Idlib with Tahrir al-Sham and its allies, accompanied by stepped-up bombardment from Russian warplanes, a local activist told Diyaruna.
This has seen regime forces and affiliated militias advancing in the area, where they seized control of the village of Misherfah, said Idlib activist Musab Assaf.
Tahrir al-Sham and its allies then counter-attacked, retaking the village and surrounding farmland after fierce fighting which saw casualties on both sides, he told Diyaruna.
Later reports showed it was back in regime hands, amid a continuing fight.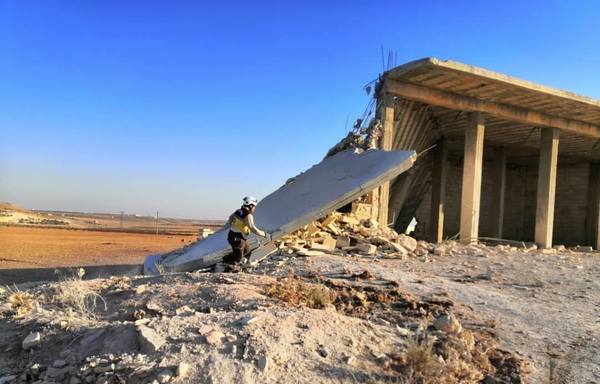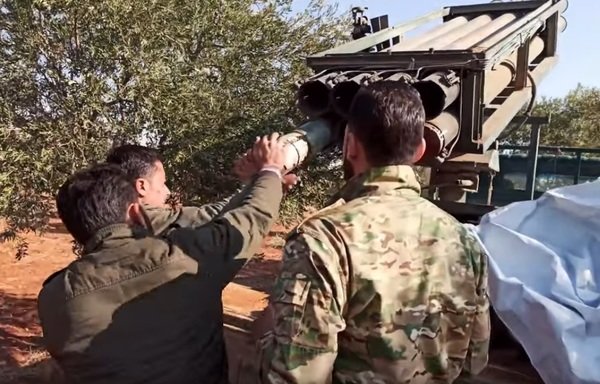 According to Assaf, activists in the area said a number of regime soldiers, including a high-ranking officer, surrendered to Tahrir al-Sham, and a large number of cars and military vehicles were destroyed.
He said the forces that carried out the offensive included the Syrian army's 25th Special Mission Forces Division (Tiger Forces) and the Russian-backed 5th Corps.
Fierce fighting also took place in the Tal Mseitif area and resulted in the total destruction of a regime position, he said.
Tahrir al-Sham and its allies, who have pledged allegiance to its leader, Abu Mohammed al-Joulani, are fighting in the region under the banner of the National Front for Liberation opposition alliance, Assaf said.
Military communiques on the ongoing fighting are issued under the name of the National Front for Liberation, he said, noting that Tahrir al-Sham has employed this strategy to keep a low profile and shield its fighters.
This association with a more moderate alliance is an attempt by Tahrir al-Sham to prevent its fighters from being targeted as "terrorists", he said.
Civilians killed in airstrikes
Syrian regime and Russian airstrikes on Wednesday (November 20th) killed at least 21 civilians, including 10 children, in Idlib province, the Syrian Observatory for Human Rights said.
In an updated toll, the Observatory said a ground-to-ground missile fired by regime forces that hit a makeshift camp for the displaced near Qah village killed 15 civilians, including six children, and wounded around 40 others.
The missile crashed near a maternity facility in the camp, it said.
Russian and Syrian warplanes stepped up their airstrikes on the eastern outskirts of Maarat al-Numan, where the village of al-Sarj alone was hit by more than 20 airstrikes, Assaf said.
"Russian military aircraft" targeted Maarat al-Numan, where "six civilians were killed, among them four children", the Observatory said.
Some of the wounded were "in a critical state", Observatory head Rami Abdel Rahman said, adding that the toll there was likely to rise.
Regime rocket launchers fired hundreds of rockets on eastern and western rural Idlib, Assaf said, with the towns of Kafr Nabl, Maarat Hurma and Has coming under intensive shelling and airstrikes.