Following its critical efforts to help Iraq defeat the "Islamic State of Iraq and Syria" (ISIS), France is now focusing on the post-combat phase by supporting the Iraqi military and reconstruction efforts.
To this end, French army Chief of Staff François Lecointre met with Iraqi Prime Minister Adel Abdul Mahdi in early October to look at ways to further enhance the partnership between the two countries and support Iraqi forces.
In a statement after the meeting, Abdul Mahdi stressed the importance of Iraqi-French relations and noted the mutual desire to improve co-operation in all areas.
"Our relationship with France is moving forward every day and is now more solid than ever before," Iraqi Ministry of Defence spokesman Maj. Gen. Tahseen al-Khafaji told Diyaruna.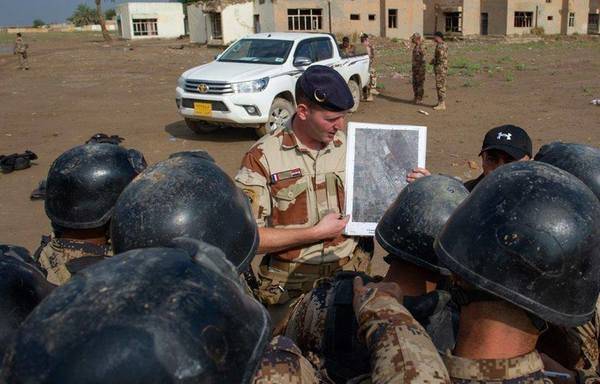 France's support, along with that of other international partners, has helped defeat ISIS and mitigate the threat the group's remnants pose to Iraq, he said.
During the battles to oust ISIS from Iraq, French forces provided "air cover for our forces as they advanced on the ground" and pounded ISIS strongholds with artillery strikes, al-Khafaji said.
France was the first country to officially join the US-led anti-ISIS coalition, and French leaders have honoured the commitments they made five years ago by supporting Iraqi forces before and after the group's defeat, al-Khafaji said.
And now, even after the crumbling of the so-called "caliphate" and the demise of ISIS chief Abu Bakr al-Baghdadi, France continues the fight against ISIS remnants in Iraq alongside its Iraqi partner.
On October 31st, French Rafale fighter aircraft conducted a strike on a number of ISIS tunnels in north-eastern Iraq, the French defense ministry said.
French Armed Forces Minister Florence Parly commented on the strike on Twitter, saying "we give no respite" to ISIS.
"France's position is constant and its determination to fight terrorism remains intact," she said.
French forces continue to train Iraqi soldiers to build their capacity and combat preparedness, with a focus on artillery training and the supply of weapons and advanced military technology, al-Khafaji said.
Reinforcing Iraqi security
"France is fulfilling its commitments to building and strengthening our army and providing combat and weapons capabilities," said security expert Safaa al-Aasam.
Iraqis are keen on reinforcing co-operation with the French, as their active participation in the war against ISIS "was welcomed and lauded by all Iraqis", he told Diyaruna.
"We hope to further strengthen relations with bilateral agreements in armament and intelligence exchange, as well as building Iraqis' capacity for securing the country's borders, especially the western border," he said.
Abdul Mahdi visited France on May 3rd and signed off on a "strategic roadmap" with French President Emmanuel Macron that aims for military, security, economic and cultural co-operation to support Iraq in the post-ISIS era.
Macron is expected to visit Iraq in November to discuss reconstruction efforts.
Ninawa provincial council security committee member Binyan al-Jarba told Diyaruna he is pleased with the state of relations between Baghdad and Paris.
"We are speaking today about a [strategic] roadmap and a long term partnership, which is indicative of progress being made during these discussions," he said.
France has focused its efforts on backing Iraq militarily "so we can get rid of this terrorism nightmare, and they are still supporting us in fighting this threat by lending their expertise to our security services", he added.