Monday (November 18th) reports on a trove of leaked Iranian intelligence documents underscored the depth of Iran's influence in Iraq, where protestors have accused Tehran of meddling and overreach.
The New York Times and The Intercept reported that the hundreds of documents from Iran's Ministry of Intelligence and Security painted a rich picture of Iran's clout in Iraq, showing the inroads it has made into Iraqi military intelligence.
The reports served to confirm the sentiment of protestors across Baghdad and the south who oppose the current government and its backers in Iran.
"Iran is intervening in our country," one demonstrator said. "But we, the people, are the decision makers."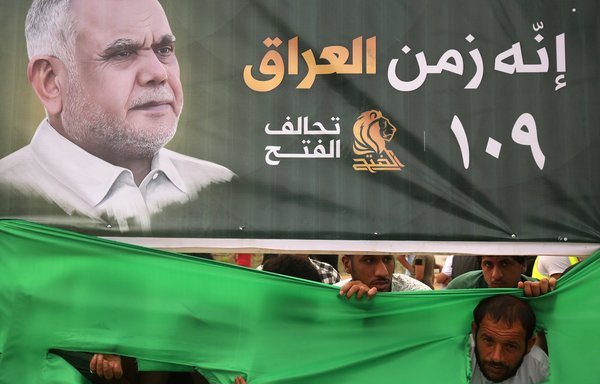 The demonstrator, an Iraqi woman, noted that Iran had been hit by its own wave of protests since Friday, triggered by a sharp rise in petrol prices.
"The spark that started in Iraq has reached Iran," she said.
Reports detail interference
The New York Times and The Intercept said they had verified around 700 pages of reports written mainly in 2014 and 2015, received from an anonymous source.
The source had said they wanted to "let the world know what Iran is doing in my country Iraq".
The media outlets said the leaked documents "offer a detailed portrait of just how aggressively Tehran has worked to embed itself into Iraqi affairs, and of the unique role of General (Qassem) Soleimani".
Soleimani, who heads the Islamic Revolutionary Guard Corps' Quds Force (IRGC-QF), is Tehran's point man on Iraq and travels there frequently during times of political turmoil.
Iran sought 'client state'
Iran and Iraq fought a devastating war from 1980 to 1988 and were ferocious foes under dictator Saddam Hussein.
Many Iraqi dissidents under the Saddam regime sheltered in Iran but returned to political life in Baghdad following his ouster in 2003.
Iran has therefore enjoyed close ties with the new generation of Iraqi politicians and has helped train military actors including in the Popular Mobilisation Forces (PMF) paramilitary network.
It is also a major trading partner, selling crucial electricity and natural gas to supplement Iraq's gutted power sector as well as goods ranging from fruit to carpets and cars.
Iran has used wide-ranging intelligence operations to maintain that deep influence, the NYT and The Intercept reported.
Its major goals were to "keep Iraq from falling apart and prevent the emergence of an independent Kurdistan, among other strategic aims".
The "greater focus," the NYT report said, was "on maintaining Iraq as a client state of Iran and making sure that political factions loyal to Tehran remain in power".