Russian warplanes are continuing to carry out airstrikes targeting civilian population centres and service facilities in the Idlib region, which is largely under the control of extremist alliance Tahrir al-Sham, a local activist said.
Two successive rounds of airstrikes on Saraqeb, east of the city of Idlib, left four people dead and more than 10 others wounded, including a member of the Syrian Civil Defence (White Helmets), activist Haisam al-Idlibi told Diyaruna.
The White Helmets team was caught off guard by a second airstrike as they arrived on the scene to rescue the victims of the first, al-Idlibi said.
Russian warplanes also struck the southern rural Idlib village of al-Milaja, where six people were killed, including four women, and several others were injured, also including women and children, he said.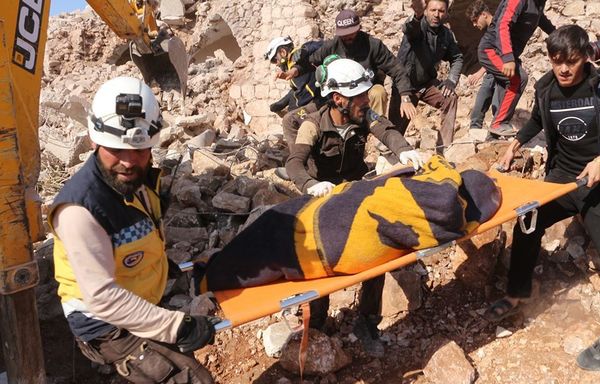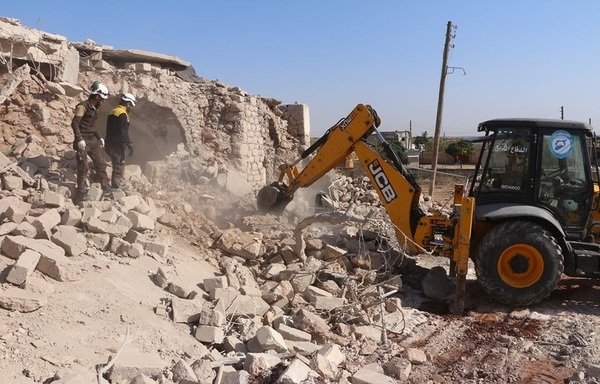 Al-Idlibi said Russian airstrikes also hit a power facility in Maarat Dibsah, east of Idlib, knocking it out of service and causing a blackout.
Russian warplanes have been using thermobaric (vacuum) bombs, which totally destroy the targeted facilities and explains the high number of casualties, he said.
The buildings targeted in the al-Milaja and Saraqeb airstrikes were completely destroyed, he noted, forcing the White Helmets to use heavy machinery to lift the rubble in order to transport the dead and rescue the injured.