The start of winter has exacerbated the poor living conditions of internally displaced persons (IDPs) in rural Idlib, as they are left to fend for themselves in the absence of humanitarian organisations, a local activist told Diyaruna Wednesday (November 6th).
IDPs are suffering from flooding that hit their camps and swept away their tents and modest possessions, Idlib activist Musab Assaf told Diyaruna.
Kafr Hum camp in northern rural Idlib was the hardest hit, with dozens of families becoming homeless after their tents were flooded with rainwater, he said, noting that camp residents had stepped in to host these families.
"A real catastrophe will befall the camp if it remains without assistance as rainwater has flooded makeshift sewer holes dug by the camp's residents," he said, which poses the risk of the spread of diseases and epidemics.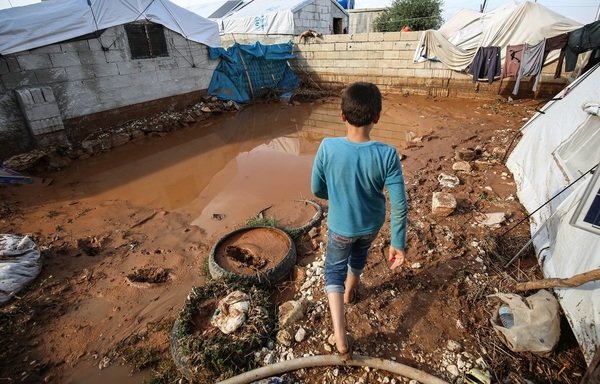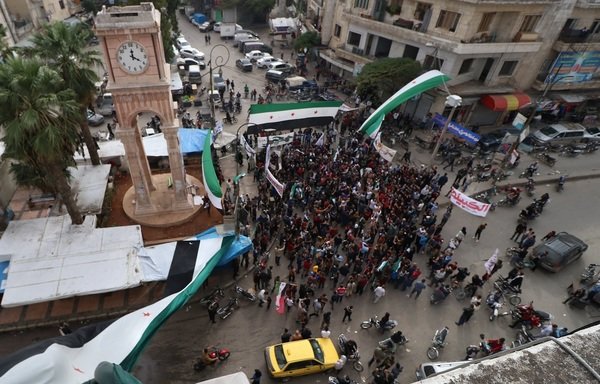 IDP camps in rural Idlib host hundreds of families who have fled hot spots or areas entered by regime forces, said Assaf, noting that there is not a single humanitarian or relief organisation still operating in the area.
Moreover, neither Tahrir al-Sham, which controls the area, nor the so-called "salvation government", an administrative entity controlled by Tahrir al-Sham, "have lifted a finger to aid the stricken camps".
The lack of basic services drove dozens of residents of the city of Idlib and its rural areas to hold a demonstration on Saturday (November 2nd) in which they raised banners blasting the salvation government for its failure to provide even minimal assistance to civilians.