Iraqi forces on Monday (November 4th) launched a major search operation in Ninawa province to clear different areas on the outskirts of Mosul from "Islamic State of Iraq and Syria" (ISIS) remnants.
The Ninawa Operations Command's units arrested eight men wanted on terrorism charges, and destroyed five rest-houses and four tunnels, according to a statement by the Iraqi Defence Ministry.
Seven explosive devices were detonated by military engineering detachments, it said.
"The operation is a new military move to eliminate ISIS remnants and strike whatever human and logistical resources the group still possesses," said Binyan al-Jarba, who serves on the Ninawa provincial council's security committee.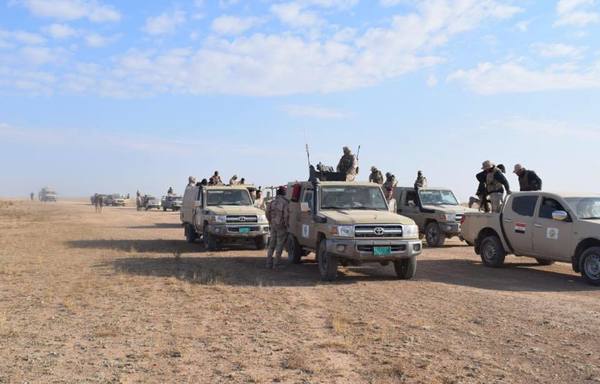 Terror attacks have diminished significantly in recent months, especially in the vicinity of Ninawa cities and in the province's desert, he told Diyaruna.
He attributed the improvement to the security operations against militants and their collaborators who provide them with information, in addition to the destruction of a large number of ISIS hideouts and rest-houses.
Security forces carry out both routine patrols and surprise raids that have taken down many terror leaders, networks and sleeper cells and have weakened ISIS's ability to carry out attacks against innocent people, al-Jarba said.
Border strip requires added security measures
Intelligence reports point to the "collapse of the ranks of ISIS remnants" and that they do not feel safe even in deserted areas, he said.
Information received about their whereabouts is mostly accurate, and pre-emptive strikes do not give them the opportunity to flee, he added.
Ninawa cities, towns and villages are all protected against terror attacks, he said, calling at the same time for boosting the security of Iraq's western borders.
"It is necessary to take the highest measures to monitor and shut any outlet for terrorist infiltration," said al-Jarba, particularly through the Syria border strip that lies adjacent to Ninawa province.
This requires beefing up the number of troops responsible for protecting the province as a whole and the border in particular, he said, as well as equipping them with modern weapons and devices that would enable them to monitor and quickly track down militants.
The latest security operation comes as international coalition aircraft continue to carry out strikes against ISIS hideouts. Earlier this month, coalition strikes destroyed ISIS tunnels and bases in the Ninawa desert.