The long-elusive leader of the "Islamic State of Iraq and Syria" (ISIS) died in a daring Sunday night (October 27th) raid by US special forces in north-west Syria.
Cornered in a tunnel, Abu Bakr al-Baghdadi detonated a suicide vest, US President Donald Trump announced in a televised address.
"He ignited his vest, killing himself... He died after running into a dead end tunnel, whimpering and crying and screaming all the way," Trump said, adding that three children also were killed in the blast.
US Defence Secretary Mark Esper said the raiding Delta Force team had both visual and DNA confirmation of al-Baghdadi's death.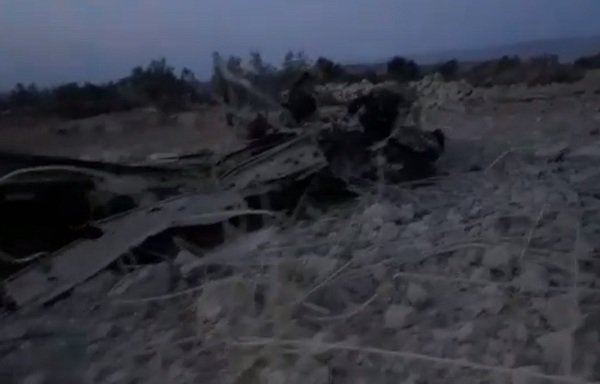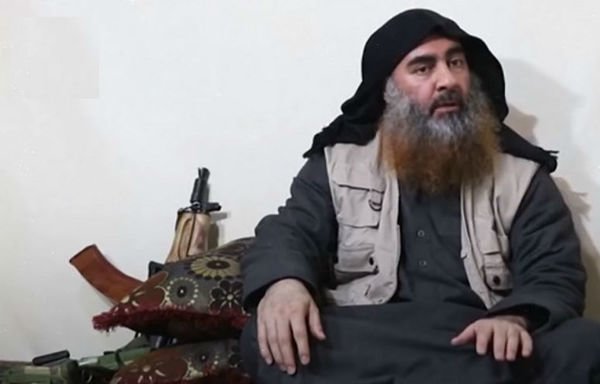 The raid, involving eight helicopters that flew in from an undisclosed base, was carried out with co-operation from Russia, Syria, Turkey and Iraq, Trump said.
He thanked the Syrian Kurds "for a certain support they were able to give us".
Al-Baghdadi left behind a horrific trail of beheadings, mass executions, rapes, abductions and ethnic cleansing in his five years as the leader of ISIS.
The Iraqi native, believed to be 48 years old, was rarely seen.
After 2014, he disappeared from sight, surfacing in a video in April in which he encouraged followers to "take revenge" after the group's territorial defeat.
The US State Department had posted a $25 million reward for information on his whereabouts.
ISIS spokesman killed
In a separate raid, just hours after al-Baghdadi's death was announced, ISIS spokesman Abu Hassan al-Muhajir was killed, Syrian Democratic Forces (SDF) chief Mazloum Abdi said.
Al-Muhajir, "the right-hand of al-Baghdadi and the spokesman for ISIS, was targeted in the village of Ain al-Baydah near Jarablus, in a co-ordinated operation between SDF intelligence and the US army", he said.
An AFP correspondent in Ain al-Baydah said two vehicles were hit by airstrikes: a small pick-up truck and a larger truck carrying a small metal container.
He saw two corpses lying outside the first vehicle, while a third charred body was in the metal container.
The Syrian Observatory for Human Rights confirmed al-Muhajir's death, saying he was among five ISIS elements who were killed in a US-led operation backed by the SDF.
SDF spokesman Mustafa Bali later said al-Muhajir was believed to have been in Jarablus to facilitate al-Baghdadi's entry into the Euphrates Shield area, referring to a zone in northern Syria controlled by Turkey's Syria proxies.
"The two US-led operations have effectively disabled top ISIS leadership who were hiding" in north-west Syria, he said.
'Co-ordinated operation'
In the raid targeting al-Baghdadi, US helicopters dropped forces into an area of Idlib province where "groups linked to ISIS" were present, the Observatory said.
The helicopters targeted a home and a car outside the village of Barisha, it said, in an operation that killed nine people, including senior ISIS leader Abu Yamaan.
Barisha is in a mountainous and sparsely populated area, about 25 kilometres north of Idlib city and less than five kilometres from Turkey.
The agricultural area is close to Bab al-Hawa, one of the main border crossings between Turkey and Syria, and is home to small informal settlements of displaced people from other parts of Syria.
The house targeted in the raid was on the edge of the village.
The area is nominally under the control of Tahrir al-Sham, but ISIS sleeper cells and al-Qaeda-linked Hurras al-Din also are present in the area, according to the Observatory.
The region is known for smuggling and is porous enough for other armed groups than Tahrir al-Sham to operate in.
Relief in Syria's Idlib
In northern Syria, where al-Baghdadi met his end, Idlib residents expressed relief upon learning of his death, Idlib activist Musab Assaf told Diyaruna.
A sense of relief prevails in areas controlled by Tahrir al-Sham following the spread of the news, he said, noting that the people of Idlib see al-Baghdadi's death as "a big step towards their eventual liberation from extremist rule".
Extremist groups such as ISIS and Tahrir al-Sham "diverted and perverted" the course of the Syrian revolution, he said, and have altered the course of the lives of civilians in the areas they controlled in a very bad way.
Al-Baghdadi's death marks the end of ISIS, Syrian lawyer Bashir al-Bassam told Diyaruna, noting that his symbolic presence was all that was holding it together.
Without al-Baghdadi, it will be much harder for the group to survive or regroup, he said.
The operation to kill al-Baghdadi sent a clear message to extremists who remain at large that the international coalition and its partners on the ground will strike once again with an iron fist when their targets are identified, he said.
Al-Baghdadi's demise will undoubtedly lead to the disintegration of ISIS cells that are still operating in the region, al-Bassam added.
It will result in the loss of much of the group's organisational structure, and its ability to recruit new fighters or reunite veterans, he said.
Joining other extremist groups might not be an option for ISIS fighters who remain in Syria, he added, pointing out that other groups fear this may make them the target of international coalition strikes.
Iraq hails 'end of dark chapter'
Iraqis on Monday hailed al-Baghdadi's death as the end of "a dark chapter", describing the death as a stab in ISIS's heart.
They cautioned however that the death of the ISIS leader does not mean the group is over, calling for continued pressure to tackle the group and its ideology.
The ISIS leader "met his inevitable fate", security analyst Safaa al-Aasam told Diyaruna, noting that his death was imminent and expected, with the killing of al-Baghdadi's inner circle and the group's collapse.
"The elimination of the head of evil and most wanted person in the world is a fierce blow to ISIS and a stab in its heart," he said.
"We have gotten rid of a bloodthirsty killer, but what really concerns us today is getting rid of the bloody ideology that this criminal and his followers have spread," al-Aasam said.
"This will require constant pressure on the terrorist remnants and large-scale action to fight it and prevent it from spreading," he added.
Iraqi intelligence revealed where the ISIS leader had been hiding with his family and companions after "careful monitoring of the movements of al-Baghdadi and those around him", intelligence analyst Fadel Abu Ragheef told Diyaruna.
The raid took place "in co-ordination between the Iraqi intelligence service and the US forces", the Iraqi Security Media Cell said in a statement.
A specialised team from the service had followed al-Baghdadi's movements for a year before it was able to locate him, the statement said.
The ISIS leader "feared for himself" and did not trust even his closest associates, Abu Ragheef said, noting that he used his family members as human shields, "which was confirmed by the circumstances of his death".
The news of al-Baghdadi's death sparked joy on the Iraqi street.
"It is an exceptional and historic event; the terrorist who has caused so many tragedies is no longer alive," said Ramadi resident Mohammed al-Fahdawi.
"The death of this criminal is the end of a dark chapter," Mayada Ali, of Baghdad's al-Shurta neighbourhood, told Diyaruna. "We have been waiting for the day he is killed for a long time, and it has finally arrived."
'A turning point'
International leaders praised the successful operation while stressing the need for continued vigilance.
Turkish President Recep Tayyip Erdogan described the raid that killed al-Baghdadi as "a turning point in our joint fight against terrorism".
French President Emmanuel Macron described al-Baghdadi's death "a hard blow against ISIS".
"The fight will continue with our partners in the international coalition to ensure that the terror organisation is definitively defeated. It is our priority," he said.
"The death of al-Baghdadi is an important moment in our fight against terror but the battle against the evil of ISIS is not yet over," British Prime Minister Boris Johnson said.
"We will work with our coalition partners to bring an end to the murderous, barbaric activities of ISIS once and for all," he added.
NATO chief Jens Stoltenberg described the operation "as a significant step in our efforts against international terrorism".
And Saudi Arabia hailed al-Baghdadi's death, with a foreign ministry source saying the ISIS leader had "distorted the image of Islam" and committed "atrocities and crimes".