River patrols and ramped up security along the Euphrates and its tributaries in Anbar are part of a fresh effort to prevent "Islamic State of Iraq and Syria" (ISIS) remnants from gaining a foothold in these areas, Iraqi officials said.
Extremist elements have in the past sought to install themselves in areas along the province's waterways, using riverbanks as hiding places and as conduits for their covert movements.
In addition to the main body of the Euphrates, which enters Anbar from the north and bisects the province from west to east, there are a number of tributaries, streams and lakes.
These include Lake Haditha -- which boasts one of Iraq's biggest dams -- and other lakes, such as al-Habaniyah, al-Tharthar and al-Razzaza, which are tourist attractions.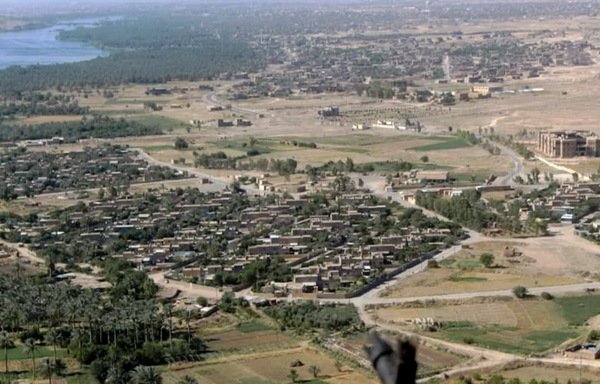 The Anbar police command said it is well prepared to secure these lakes and the Euphrates river, whose banks are covered with dense vegetation that provides potential cover and secret passage for militants.
River policing operations
Anbar police chief Maj. Gen. Hadi Kassar Erzaij told Diyaruna that the River Police and Rescue Directorate, which is under his command, is undertaking surveillance of the Euphrates and other bodies of water.
This includes rescue efforts and emergency intervention in swimming or boating-related incidents such as drowning, he said.
As with other police units, he said, the directorate plays an important role in protecting civilians, especially during the peak tourism season.
"We are working towards capacity building at the directorate so we can perform our duties to a high level," he said, adding that the directorate has recently received 20 boats from the local authority to be used for river patrols.
The command is working with the Anbar government to support the river police with seven new boats, to maintain security and strengthen their capacity for surveillance and their quick response to emergencies, Erzaij said.
"We have plans to train and build capacity of the members of the river police and there are significant efforts to add more talent," he said.
The Anbar river police currently employ 70 divers, he noted -- more than any other province in Iraq.
"These divers have gone through several training courses, and now have high-level physical and technical abilities to implement the most difficult and complex missions," he added.
Securing rivers, waterways
The Euphrates and its tributaries and lakes, as well as other bodies of water in Anbar, are under the police's full control, Erzaij said.
"ISIS elements cannot use them as safe havens or passageways to cross from one side to the other or infiltrate the cities," he said.
Security forces are making it a priority to protect Anbar's rivers and waterways and prevent ISIS elements from establishing a foothold in these areas, deputy governor of Anbar Mustafa al-Irsan told Diyaruna.
"There are intensive and ongoing river police patrols and air and land reconnaissance missions to find and destroy terrorist hideouts on the banks of the Euphrates and near lakes," he said.
"Efforts also are focused on increasing the level of preparedness of our forces to confront terrorist threats anywhere in the province," he said, noting that this includes upgrading combat and technical equipment.
"We are proud that our province now has the biggest regional centre for military training and rehabilitation," he said, in reference to al-Habbaniya base.
Round-the-clock patrols
"ISIS elements have lost all their hideouts in Anbar and only have a small number of bunkers, most of which are located in desert valleys," security analyst Ghanim al-Aifan told Diyaruna.
Water bodies and tributaries in the province are "secured", he stressed, noting that river police and army patrols are active around the clock to monitor any abnormal movements using specialised equipment and binoculars.
Meanwhile, he added, there have been continuous search and pursuit operations along the province's overgrown riverbanks.
As a result of heightened vigilance and preparedness on the part of the security forces, he said, the threat level in these areas is now nearly non-existent.