Activists in Daraa are reporting an increase in the number of assassinations in the southern Syrian province, amid continuing tensions between the local population and the Syrian regime's army and security branches.
There has been a spike in the frequency of "security incidents" in Daraa province in light of the rising number of assassinations, Daraa city activist Juma al-Masalmsa told Diyaruna.
Local activists have recorded more than 12 assassinations in one week alone, he said, documenting the names of the victims in each case.
The killings have taken place in various parts of the province, he said, with some targeting members of regime security branches and others targeting so-called "settlement elements".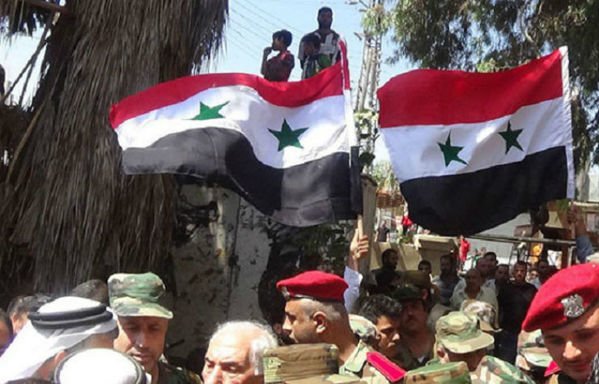 These are members of opposition groups who handed over their weapons to the regime under the terms of the Russian-brokered agreements, in exchange for being left alone by regime security agencies, he explained.
The most high profile victim of the latest violence is Dr. Qusai al-Halqi, the brother of former prime minister Wael al-Halqi, who was assassinated in his private clinic in the city of Jassim in rural Daraa, al-Masalma said.
Al-Halqi's assassination sparked high tension in the region, he said.
Also assassinated were three military security elements in the Tafas area in rural Daraa and two 4th Division soldiers, he said.
"No party has claimed responsibility for these assassinations, which were mostly carried out with direct gunfire by unidentified masked gunmen," al-Masalma said.
Security incidents and assassinations have been taking place on an almost daily basis, he said, noting that regime checkpoints have been a particular target.
Hardly a day passes without gunfire, arrests or someone being shot under the pretext of not complying with the orders of regime security personnel, he said.