Iraqi forces have vowed a "severe" response against "Islamic State of Iraq and Syria" (ISIS) remnants after two commanders were killed in Salaheddine province on Tuesday (October 22nd), a local official told Diyaruna.
The commander of the federal police's 4th Division, Maj. Gen. Ali Kathem Naser al-Lami, and its director of operations, Brig. Gen. Mohammed Allawi, were killed with at least four members of their security detail, local media reported.
The generals were leading a reconnaissance mission in the area when their convoy was ambushed by ISIS remnants in Sur Shanas, an agricultural area that lies along the Tigris River, 20 kilometres north of Samarra.
"ISIS terrorists opened fire on the 4th Division commander's convoy and clashes ensued that led to al-Lami's death and the death and injury of a number of his companions," Samarra mayor Mahmoud Khalaf told Diyaruna Wednesday.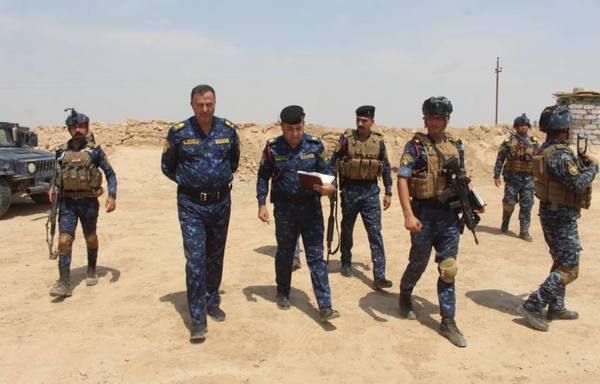 The area of ​​the incident, known locally as al-Zawra, "has been the scene of constant police activity to clear it of ISIS remnants hiding among the thick vegetation on the banks of the Tigris", Khalaf said.
In response to the attack, Iraqi forces with air cover from Iraqi and coalition warplanes launched Wednesday a military operation in the areas of al-Buzul, Mutaybija, al-Tharthar Lake, al-Abbasiya, Qasr al-Asheq, and Thiraa Dejla near Samarra.
"Joint forces are searching in these areas for the ISIS pockets that were behind yesterday's attack," Samarra Operations Command spokesman Col. Mohammed Refaat al-Samaraei told Diyaruna.
So far, six suspects have been arrested, he said, adding that local residents are co-operating with Iraqi forces.
'Skilled, courageous warrior'
The latest attack "does not mean that there is serious terrorist activity or movements that threaten security", Khalaf said, stressing that the number of ISIS remnants in these areas is not significant.
The security forces' response to this crime will be "severe", he said, and "they will not rest until there is fair retribution against the perpetrators and we are rid of all terror remnants".
Before his death, al-Lami was leading security operations against ISIS in northern Samarra areas stretching from al-Mukaishifa to southern Tikrit, and had helped direct "severe blows to the enemy remnants", Khalaf said.
Al-Lami was a "skilled, courageous warrior" who had helped achieve success against ISIS in the battles to liberate Mosul, he said.
After the war died down, al-Lami returned to his native city of Samarra where he was actively participating in purging it of ISIS remnants and establishing security, said Khalaf.
A funeral ceremony was held Tuesday evening at the federal police headquarters in Baghdad in the presence of a large number of officials, led by Iraqi Interior Minister Yassin Taher al-Yasiri.
Al-Yasiri lauded al-Lami's courage, stressing the importance of continuing his work in fighting extremist groups.