Iraqi forces have taken measures to secure farming villages in Diyala province from the threat of "Islamic State of Iraq and Syria" (ISIS) remnants, the Diyala police command said Friday (October 18th).
A joint meeting between the Diyala Operations Command, the police command and the army's 5th Division was held on Wednesday, said Col. Nihad Mohammed, the police command's media and relations director.
Participants discussed several issues, including the security situation in the villages of al-Mukhaisa, Abu Khanazeer and Abu Karma in the area of al-Waqf against the backdrop of repeated nocturnal terrorist breaches.
In a recent security breach, ISIS elements attacked a security checkpoint Tuesday night in Abu Karma, injuring two policemen.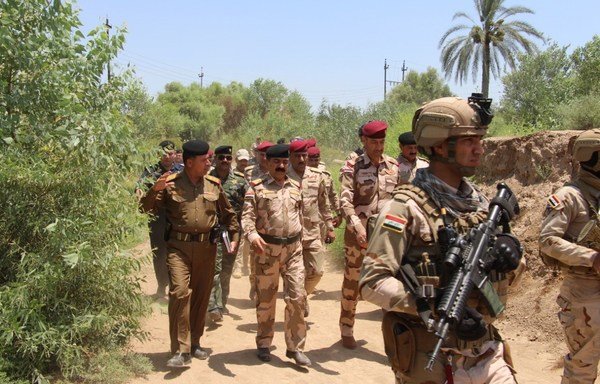 At the meeting, the security leaders "decided to take a series of measures to secure those farming villages and eliminate the terror threat", Mohammed said.
"The measures we have started to implement include beefing up army and police units inside the villages and on their outskirts, increasing checkpoints and forming earth mounds to close down outlets between villages and areas of lax security," he said.
Long-range thermal cameras have been installed to monitor the militants' movements and thwart their attacks and infiltration attempts from orchards and crop fields surrounding the villages, he said.
Additionally, security and intelligence forces have stepped up the search for ISIS hideouts in farmlands and areas with thick vegetation, Mohammed said.
Improved security
"Our pre-emptive operations in those areas over the last two days have led to the discovery and destruction of three terrorist rest-houses that contained weapons, equipment and food," Mohammed said.
The security situation in the villages is currently stable, he said. "Everything is under control, schools are open and people are going about their daily life as usual."
"We also have opened several roads that were closed for security reasons, particularly between the village of Abu Khanazeer and the area of ​​Abu Sayda al-Saghira," he said.
This serves to enhance the people's confidence in the new security measures, he said.