In another sign of creeping Iranian influence in Syria's Deir Ezzor province, one of Albu Kamal's most prominent mosques has been converted into a husseiniya.
Local residents perceive this as a reflection of the growing presence of militias affiliated with Iran's Islamic Revolutionary Guard Corps (IRGC) in the eastern Syrian province, Deir Ezzor activist Jamil al-Abed told Diyaruna.
They see it as part of a wider attempt to push out local residents and change the province's demographic, religious and social character, he said.
Albu Kamal residents were startled to see the husseiniya open "a few days ago" in the city's al-Jamiyat district, in place of Abdel Rahman bin Awf mosque, he said.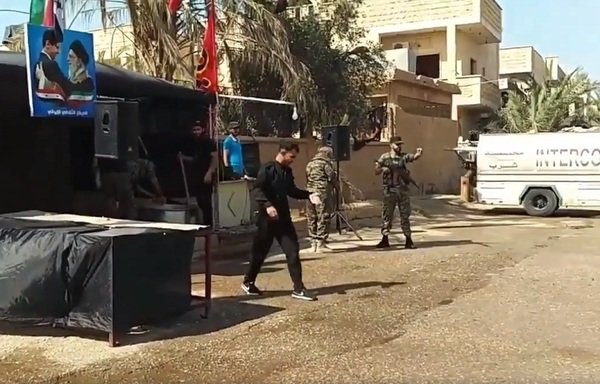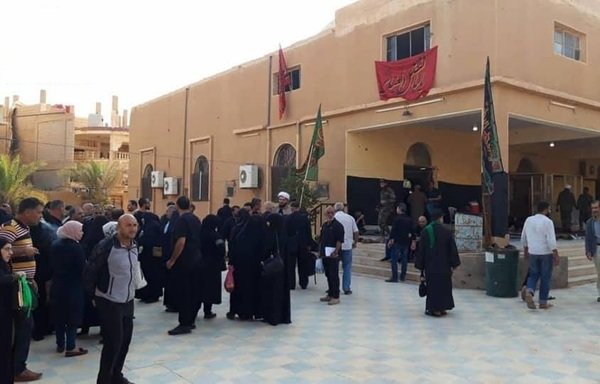 "But no one in Albu Kamal dares to speak out openly or object to these actions," he added, as they fear the potential repercussions from the IRGC.
"The husseiniya is heavily guarded by IRGC-affiliated militias and resembles a military barracks with the tight security around it," al-Abed said.
Iranian and sectarian flags and portraits of Iranian leaders have been hung along the entire length of the road that leads to the husseiniya, he added.
This gives the move a political, rather than a religious character.
Part of a wider plan
This is part of the IRGC's wider plan to change the religious, demographic and social character of the region, al-Abed said.
The pervasive spread of Iranian influence, through new husseiniyas and cultural centres, is widening the divisions among Syrians, he said.
Syrians have no issue with religious or sectarian diversity, he stressed, except that in this case it relates to subsuming one identity in favour of another, which is being imposed on the local population by the IRGC -- an external force.
Since the recent opening of the border crossing with Iraq, the IRGC has been bringing in increasing numbers of Iraqi and Iranian "pilgrims", he noted.
These pilgrims visit religious landmarks in Nabeh Ain Ali and now the new husseiniya in Albu Kamal, and give the IRGC a pretext for keeping its militias in the area under the guise of protecting religious sites and pilgrims, he said.
This is the same modus operandi the IRGC has used in the belt around Damascus, he said, where it has been strengthening its military presence under the same guise.