Iraqi intelligence has recently ramped up its security efforts against "Islamic State of Iraq and Syria" (ISIS) remnants in Mosul and across the country, an analyst told Diyaruna Wednesday (October 16th).
Intelligence forces on Tuesday dismantled two ISIS cells in al-Shura, south of Mosul.
The first cell comprised of three wanted ISIS elements who have appeared in past ISIS propaganda materials.
They were arrested in a pre-emptive operation against their hideout by military intelligence forces.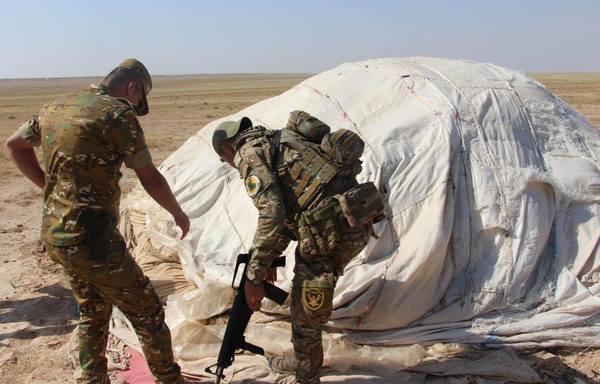 The second cell consisted of five elements who were captured in an intelligence force ambush after their ranks had been breached.
Intelligence forces also seized large quantities of weapons and ammunition hidden in a rest-house in al-Shura, said security analyst Fadel Abu Ragheef.
The rest-house contained 300 mortar shells, 10 Katyusha rockets, and a large number of projectiles, he told Diyaruna, noting that they were all safely detonated at a secure location.
Foiling suicide attacks
Iraqi intelligence recently conducted a series of security operations against ISIS remnants, killing 12 ISIS suicide attackers in Salaheddine province, he said.
"A force from the Falcons Intelligence Cell on Monday killed two suicide bombers wearing explosive belts and carrying four improvised explosive devices (IEDs)," said Abu Ragheef, noting the militants were targeted at a rest-house in Samarra.
Ten other suicide bombers were killed in an October 10th attack by joint intelligence and army forces on a secret ISIS base in the area of Smeilat in Baiji district in northern Salaheddine, he said.
The suicide bombers had intended to blow themselves up among citizens, he said, "but our intelligence forces' vigilance and readiness foiled their plans and thwarted horrific attacks that would have resulted in a large number of victims".
Iraqi intelligence service has intensified its security efforts, Abu Ragheef said, adding that its recent operations are part of pre-emptive plans to prevent ISIS remnants any opportunity to threaten the country's safety and stability.
Pre-emptive operations rely on various sources of information, he said, "most importantly tip-offs by citizens, who are a key factor in all the security gains that have been achieved to date".