Kurdish forces have restored calm in the Syrian city of al-Raqa after fighting off a suicide attack claimed by the "Islamic State of Iraq and Syria" (ISIS), a local official said Thursday (October 10th).
For close to two hours on Tuesday night, al-Raqa Military Council and the Asayesh (Kurdish security forces) fought back a "violent attack" from two ISIS elements armed with guns, grenades and explosive belts.
The assailants attempted to attack security checkpoints and posts in the city, but their plan failed, "owing to the vigilance of the guards deployed in those areas", Syrian Democratic Forces (SDF) officer Farhad Khoja told Diyaruna.
Heavy fighting ensued, during which the attackers threw a number of grenades, he said, adding that the fighting was accompanied by a total power blackout.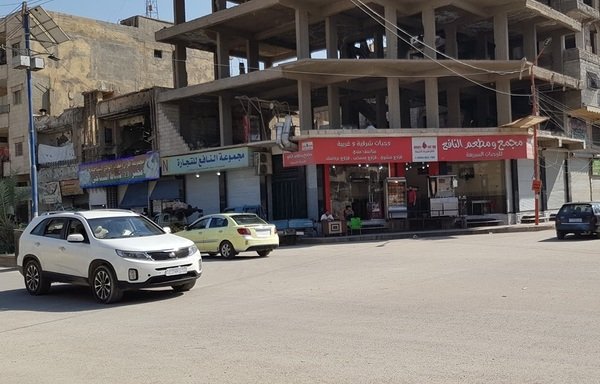 Both of the ISIS elements involved in the attack were killed when they blew themselves up at al-Qadisiyyah roundabout checkpoint (formerly known as al-Bassel) in an attempt to break through the fortifications, Khoja said.
There were no casualties among the security forces, he said, but a few members of the defending forces suffered minor injuries caused by shrapnel.
Attack follows period of calm
Civilians in the city were gripped with fear for their safety, Khoja said.
The sound of gunfire and explosions continued until Wednesday morning as part of a large-scale sweep operation carried out by the forces in charge of defending the city, he said, with additional forces arriving in the city to reinforce them.
Al-Raqa residents were angered by the attack, he said, as it followed a period of calm in the city, where life has been gradually returning to normal since the SDF and international coalition forces ousted ISIS in October 2017.
The city now has drinking water supplies and semi-regular power, schools have reopened, and rubble from the battles has been removed from many areas to pave the way for reconstruction, Khoja said.
Activity has returned to the city's markets, which serve as a hub for shoppers, both in al-Raqa and in the surrounding villages and towns, he added.