Town elders and residents of the Aleppo province town of al-Atareb are calling on Tahrir al-Sham to release a well-regarded local cleric who was set upon by the extremist alliance while he was inside a mosque, a local activist said.
The detention of the cleric, who is known for his religious moderation, immediately sparked tensions in his rural Aleppo hometown, which is just across the provincial border from Idlib, said Idlib activist Musab Assaf.
A Tahrir al-Sham patrol raided the Grand Mosque in the centre of al-Atareb and detained its imam, Sheikh Abdel Qader Abyan, as he was teaching a religious lesson to children, Assaf told Diyaruna.
The patrol members insisted on taking him away, he said, despite an attempt by people present in the mosque to stop them.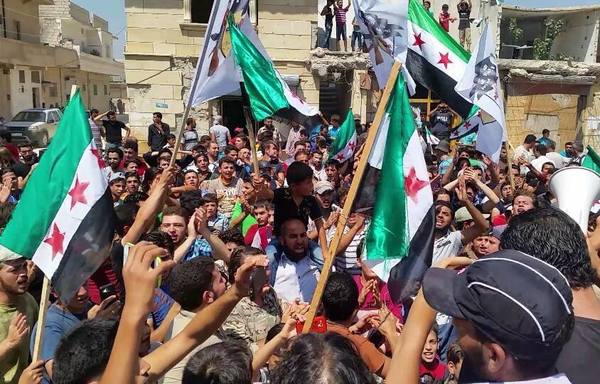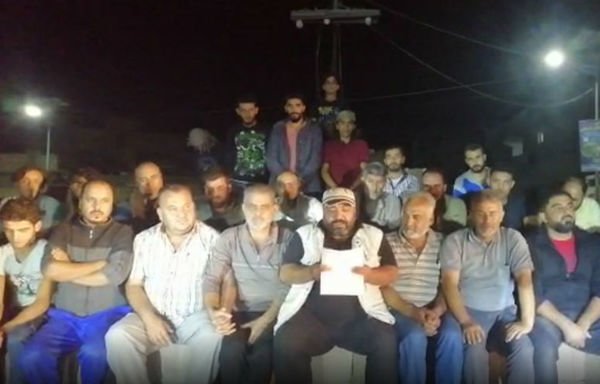 In addition to his religious moderation, Assaf said, Sheikh Abyan is known for his opposition to Tahrir al-Sham, and had assailed the extremist alliance's policies and its treatment of civilians in his most recent Friday sermon.
He had focused on teaching moderate religious thought, and this had triggered several warnings from Tahrir al-Sham, Assaf said.
According to the Syrian Observatory for Human Rights, Sheikh Abyan had appeared in a video criticising the actions of Tahrir al-Sham's leadership, and exposing the illicit income it had obtained from its control of the crossings.
After Sheikh Abyan was hauled off by the group, al-Atareb elders and influential figures staged a protest in the town square, and issued a statement in which they demanded his immediate release, Assaf said.
The townspeople are intent on escalating the matter by blocking roads and staging a general strike if Tahrir al-Sham does not release the imam, he added.
Sheikh Abyan has a large popular base, Assaf said, and had been determined to teach religious lessons to children in place of the lessons taught by Tahrir al-Sham, which incorporate deviant ideas derived from al-Qaeda's ideology.