At a time when unprecedented attacks on Saudi oil facilities have roiled the Gulf region, the military co-operation and strategic partnership between the US and Kuwait remains strong, military experts told Al-Mashareq.
The US remains a reliable security partner with Kuwait and other Gulf states, they said, as it seeks to protect the Gulf region against the threat posed by Iran, which has been widely blamed for the September 14th attacks.
The US-Kuwait partnership is a key link in a strong chain that connects the countries of the region and counters the threat of future attacks staged by the Islamic Revolutionary Guard Corps (IRGC) and its affiliates, they said.
The Kuwaiti military announced it was on high alert immediately following the attacks on the Saudi Aramco oil facilities of Abqaiq and Khurais.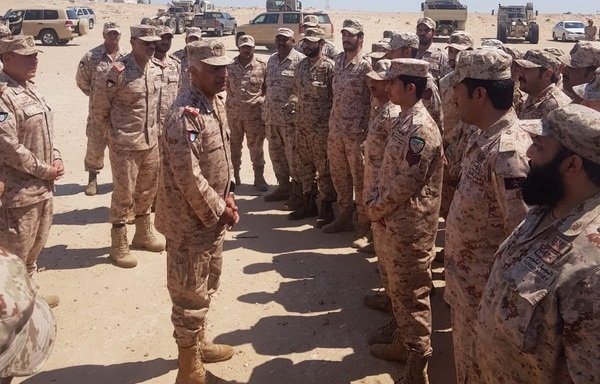 Military co-operation between the US and Kuwait is vital not only for the Gulf state's security, but for that of the Gulf region, owing to Kuwait's strategic location, said Lt. Col. Nasser Rashed, a retired Kuwait Army infantry officer.
Efforts are under way to boost Kuwait's air defence capabilities through joint military exercises and drills, he told Al-Mashareq, as well as through "the latest and most advanced weapons and means of surveillance".
This will serve to protect Kuwait and other Gulf states "against any ground, air or even naval attack", he said.
"The Kuwaiti army is on high alert", Rashed confirmed, with military units and personnel at full readiness to intervene immediately in the event of emergency.
He pointed to an emergency meeting held September 21st between Kuwaiti army chief of staff Lt. Gen. Mohammed al-Khadher and US acting secretary of the army Ryan McCarthy during the latter's visit to Kuwait.
US Army Central commander Lt. Gen. Terry R. Ferrell also attended the meeting, where joint military co-operation between the two countries was discussed.
Kuwaiti army on 'full alert'
Reports that an unmanned aerial vehicle (UAV) involved in the Saudi attacks may have passed through Kuwaiti airspace prompted the army to raise its combat readiness to the highest level, said Mohammed al-Suwaidan, commander of a Ministry of Interior civil defence unit.
"All military, logistical and civil defence units are on full alert," he told Al-Mashareq.
Critical response training had been conducted previously with US forces, he said, covering air defence, reconnaissance, maritime and land surveillance, as well as intervention in the event that internationally-banned weapons are used.
An attack on any Gulf country is an attack on the Gulf community and its allies as a whole, military expert Wael Abdul-Muttalib told Al-Mashareq.
"Kuwait's geographical location has made it a key area for the Gulf in responding to potential dangers," he said, noting that with its Gulf partners, the US has played a critical role in maintaining security and stability in the region.
Kuwait's military defense capabilities are "very advanced, particularly the Kuwaiti army's air defence capabilities, which were bolstered with the very precise Patriot missile defence system", Abdul-Muttalib said.
This system is capable of responding to air space violations, he said, noting that measures have been taken to prevent future violations of Kuwaiti airspace.
Joint military co-operation with each other and with the US is the key to the Gulf region's strength, he said, adding that together, these nations form a bulwark against the IRGC, which is attempting to drag the region into a war.