Iraqi forces on Thursday (September 26th) began a security operation to uproot "Islamic State of Iraq and Syria" (ISIS) remnants from al-Wand basin in Diyala province.
The operation is part of a series of security operations conducted over the last 10 days to search for militants in orchards, river banks and water bodies in the north and east of the province, said Diyala provincial council security committee head Sadiq al-Husseini.
The operations have covered vast areas in Khanaqeen district and Lake Hamreen, achieving "quality gains", he told Diyaruna on Friday.
Ten senior ISIS leaders have been killed and 15 suspects have been arrested so far, he said, adding that security forces uncovered and destroyed several rest-houses and seized light and medium weapons, ammunition, explosive materials and supplies.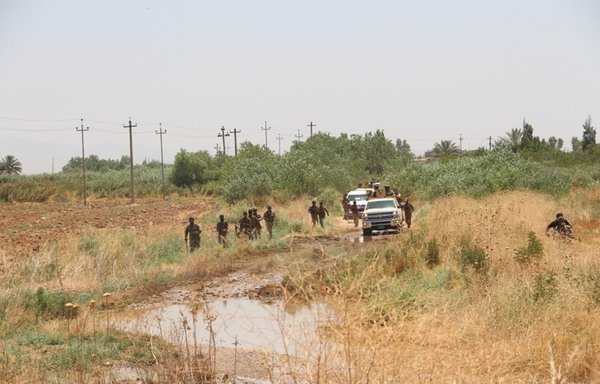 "A drone was found inside one of the rest-houses which the enemy was using to monitor and secure its hideouts," al-Husseini added.
Building on security successes
The new operation is aimed at building on the security successes achieved in previous operations and to boost the defences of villages and towns against terror threats, he said.
Security forces began to move on a large scale and in a co-ordinated manner to "secure orchards and areas of dense vegetation around the al-Wand basin in Khanaqeen district, which serve as natural shelters for ISIS remnants", he said.
The purpose of the operation is to eliminate these militants and destroy all their hiding places in order to strengthen the security of the areas adjacent to the basin and secure the roads linking between the cities of the province, he said.
The administrative areas separating north-west Diyala from Salaheddine province still represent a "serious security challenge" despite repeated campaigns to clear them of militants, al-Husseini said.
Around 100 ISIS militants are still hiding there, moving in rugged, heavily wooded areas that enable them to hide from security forces, he said.
Al-Husseini called for "more campaigns in these areas to crack down on terrorist elements and end their presence".