Iraqi security forces on Monday (September 23rd) kicked off a new security campaign to pursue "Islamic State of Iraq and Syria" (ISIS) remnants in western Ninawa province, a local official told Diyaruna.
Large units from the Ninawa Operations Command's 16th and 20th divisions and the Ninawa Police are participating in the operation in close co-ordination with local residents.
The campaign aims to end the presence of ISIS elements in the area that stretches from the Atshana mountain range and the western desert of Ninawa towards the border strip with Syria, said Ninawa provincial council member Hassan Shubeib al-Sabawi.
According to intelligence reports, ISIS remnants are hiding in caves and camouflaged tunnels in the mountains and the western desert, which includes about 60 villages located within the areas of Hamam al-Alil, al-Shoura and Hatra, he said.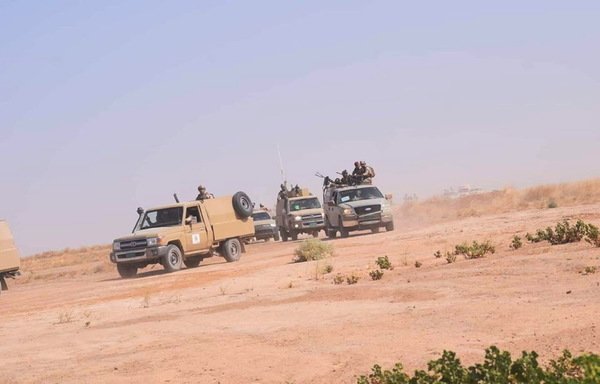 "They move only at night and with great secrecy, to launch cowardly terrorist attacks against those villages' populations, taking advantage of the distance between them, the fact that they are open to the desert and their proximity to the Syrian border", he said.
Guerrilla warfare
The operation has to-date led to a sweep of the Atshana mountain range, the destruction of two tunnels and two rest-houses in the al-Sheikh Younis mountain, the area around Lake Suneisla and the area between Tal Abta and northern Hatra, said al-Sabawi.
It also has resulted in the arrest of four ISIS elements and the detonation of 17 improvised explosive devices (IEDs) and a mortar bomb, he said.
"ISIS remnants are using guerrilla warfare by carrying out limited, swift operations, and then quickly fading into the mountainous and desert areas after each attack," al-Sabawi said.
These operations target "civilians, especially from the families of army and police members, in order to intimidate the local population and prevent them from joining the security forces or co-operating with them", he added.
Taking out these militants requires enhanced air coverage of the targeted areas in order to provide periodic monitoring, he said, as well as the recruitment, arming and training of local tribesmen.