Desperate for cash and heedless of the long-term consequences of their actions, Tahrir al-Sham elements have been dismantling infrastructure in areas controlled by the alliance and selling it as scrap metal, local activists said.
Some even claim this scrap metal is being sold to the Syrian regime.
Local activists recently photographed Tahrir al-Sham elements digging up oil pipelines in areas under the control of the extremist alliance, Idlib activist Musab Assaf told Diyaruna.
Armed teams of Tahrir al-Sham elements have been observed digging long trenches in order to pull out the pipelines that used to run near the town of al-Eis in southern rural Aleppo province, he said.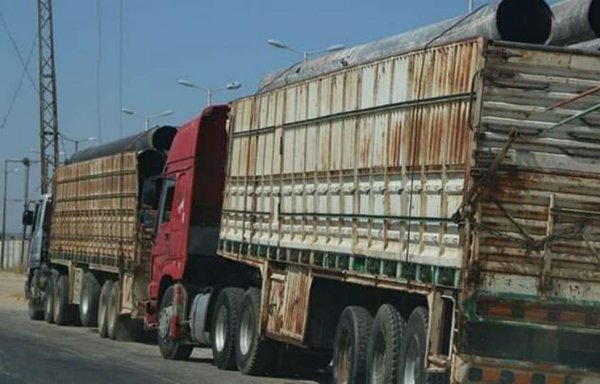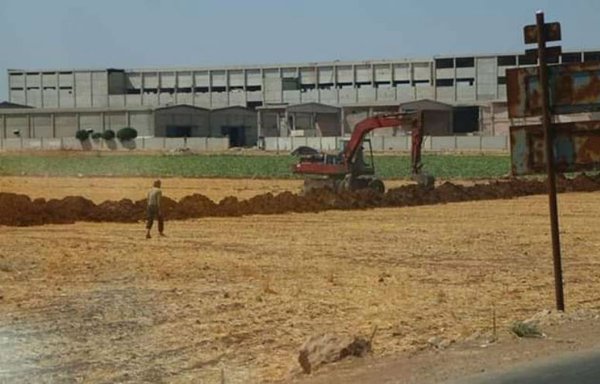 This area, which is still under Tahrir al-Sham control, is not on the frontlines of the battle and has been relatively calm of late, Assaf said.
It is not being targeted by Syrian regime and Russian shelling and airstrikes, in contrast to Tahrir al-Sham-controlled areas in neighbouring Idlib province.
Several activists documented the pipeline extraction process, and observed the loading of the trucks and their passage to regime-controlled areas, Assaf said.
The alliance's efforts to collect metal to sell for scrap are not limited to digging up pipelines, he added, but include any metal it can put its hands on that can be sold, such as construction iron.
According to the Syrian Observatory for Human Rights, Tahrir al-Sham also has been pulling up railway tracks and dismantling cellular communication towers in order to sell the metal as scrap iron.
Large transport trucks have been assembled in convoys of at least 20 trucks for every trip that is made to regime-controlled areas, Assaf said.
Outcry over looting
The revelation of this matter has sparked a fierce outcry from activists, Assaf said.
They accuse Tahrir al-Sham of dealing with the Syrian regime, which it claims to be resisting, and of emptying the northern region of resources and infrastructure that could be re-used for the province's eventual reconstruction, he said.
On a previous occasion, he noted, Tahrir al-Sham pulled up railway tracks and transported them to regime-controlled areas.
It was later learned they had been used to repair tracks in the regime-controlled coastal region, between Banias and Tartus, he said.
Even with this knowledge, Assaf said, there has been a frenzy of scrap metal collection in southern and western rural Aleppo.
"Tahrir al-Sham has maintained complete silence about this enterprise, and has not issued any statements to deny it dealt with the regime," he noted, in sharp contrast to previous instances when it tried to evade such accusations.