Prices are skyrocketing in markets in all parts of Syria following a steep and historic drop in the value of the Syrian pound against foreign currencies, severely straining the ability of families to meet basic needs, a local activist said.
The Syrian pound has dropped in value against foreign currencies, with the buying price reaching 680 pounds per dollar and the selling price reaching 685 pounds per dollar, Syrian lawyer Bashir al-Bassam told Diyaruna.
Prices rose higher in some areas outside Damascus, almost touching the 700 pound mark, a level not seen at any time during the crisis, he said, noting that the price had remained virtually steady at around 500 pounds per dollar.
He attributed the rise in the price of the pound to many complex factors, foremost among them the deterioration of the general economic situation in Syria as a result of its eight-year war, which is still ongoing.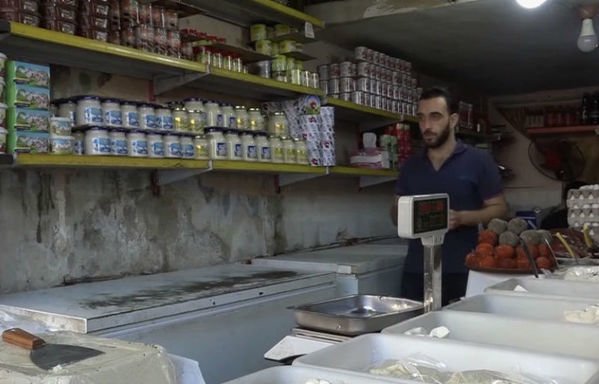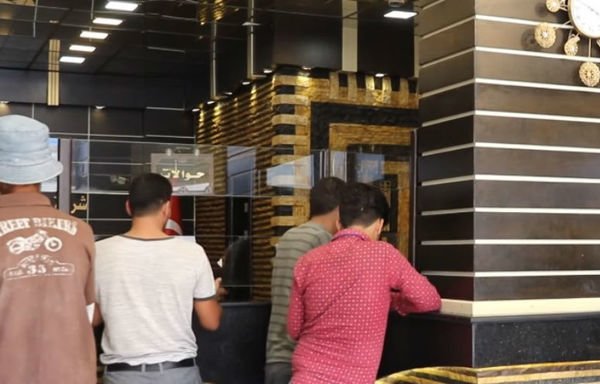 "This is partly a result of the government's increase in expenditure on the war instead of on supporting the country's main productive sectors," al-Bassam said.
It is also a consequence of the lack of tourism, he said, as well as the traders' resort to the black market to buy dollars to pay for imports, because the Central Bank is declining to provide traders with foreign currencies.
Meanwhile, the official price of the dollar for remittances is steady at 435 pounds, he noted, meaning any citizen who wants to receive a remittance in dollars would lose 30% of its value due to the large variance in price.
This rise in the price of the pound has had a direct and adverse impact on the Syrian people, he said, who have seen the prices of basic commodities, especially food staples, rise beyond their ability to pay.
Al-Bassam pointed out that average monthly expenses for a Syrian family amount to about 250,000 Syrian pounds ($485), while the average monthly wage is 45,000 Syrian pounds ($60).
This means that a government employee now earns about $2 a day, he said.
Meanwhile, the government refuses to increase public sector wages, and has remained silent on the new round of price increases, al-Bassam said.