There has been a noticeable decline in the volume and quality of propaganda produced and disseminated by the "Islamic State of Iraq and Syria" (ISIS) following its military defeat in Iraq and Syria, experts say.
The group now faces an acute shortage of funding, production facilities and personnel, they said, pointing out that many of its media operatives have been arrested or killed.
On August 21st, a photographer who had been working for ISIS was arrested in Mosul, interior ministry spokesman Maj. Gen. Saad Maan said in a statement.
He had been in charge of taking photographs when ISIS overran Mosul, posting artwork that glorified the group's criminality online and distributing it via its field media centres, Maan said.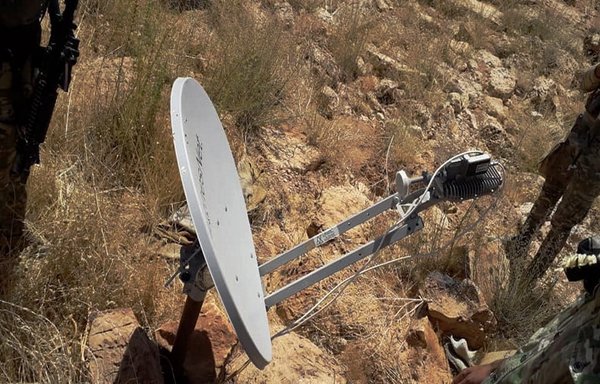 "The ISIS propaganda machine has been paralysed," said Iraqi journalist and Association for the Defence of Journalists' Rights head Ibrahim al-Siraji.
Security forces have targeted ISIS in a series of attacks "that have weakened the group in general and particularly its media infrastructure", he told Diyaruna.
ISIS has lost the people with media and technical skills who had produced its publications, promotional videos and photography, as well as prepared its statements and disseminated content in a systematic way, he said.
"ISIS no longer has an army of photographers, reporters and technicians, as most of them were either killed or jailed," he said.
'Nothing to promote'
The newer photographs ISIS is circulating online appear to have been produced by amateurs using low-quality cameras, al-Siraji said.
Older imagery has been included in the mix in an attempt to project power, he said, in addition to footage that has been fabricated to deceive viewers.
The group has been broadcasting blurry images and video footage that it claims has been shot during its current operations in Iraq, which is not true, he said.
It also releases news updates on attacks that have not taken place, or exaggerates the number of victims of real attacks, he said.
Following ISIS's military defeat, its media output "has significantly decreased in volume and quality compared to when it first emerged in 2014", said Hashim Hassan, dean of Baghdad University's College of Media Studies.
"ISIS does not currently have anything to promote," he told Diyaruna.
"The security campaigns have hindered the activity of the group's members and forced its media machine to repurpose old footage and pictures and to doctor content in order to incite fear and influence public opinion," he added.
The war of attrition that was promised by ISIS leader Abu Bakr al-Baghdadi in his latest public appearance at the end of April "has not led to any gains in the field nor in the media", Hassan said.
He likened the group to "cancerous cells that disappear but could come back again", stressing the need to remain vigilant and combat its extremist ideology.
Weakened media capabilities
ISIS "has lost the ability to attract and influence local residents with its ideology, as people have experienced life under the terrorists", strategy expert Ahmed al-Sharifi told Diyaruna.
Civilians were exposed to "all manners of tyranny and injustice", he said, noting that life under the group's control was "nothing short of a nightmare".
ISIS cannot promote its messages with the same force as it did before, as it is unable to regroup and restore its military and media capabilities, al-Sharifi said.
Security and intelligence agencies are determined to destroy the group's remaining capabilities, he added, by staging consecutive operations to attack its elements "and target its remaining promotional activity, especially online".
"Exceptional security pressure" must be kept up on the group, he said, in addition to resolving social issues it has attempted to exploit in order to promote its deviant ideology and drive recruitment.
The government must continue to focus its attention on resolving issues that fuel social unrest, including displacement, poor public services and slow economic development, to close any loopholes, he added.