Less than a month away from the start of the new school year, Ninawa's education directorate has finished rebuilding 13 schools ravaged during the "Islamic State of Iraq and Syria" (ISIS) group's control of the province.
In the two years since the province was liberated from ISIS, the Ministry of Education "has made rebuilding and repairing all school buildings damaged by terror attacks its top priority", said Sami al-Fadli, media director at the Ninawa education directorate.
The reconstruction plan includes 100 schools completely demolished in the city of Mosul, he said, noting that international organisations and volunteer teams are participating in the effort.
Reconstruction has been completed on 13 damaged schools -- eight in eastern and western Mosul and five in other Ninawa towns, he said.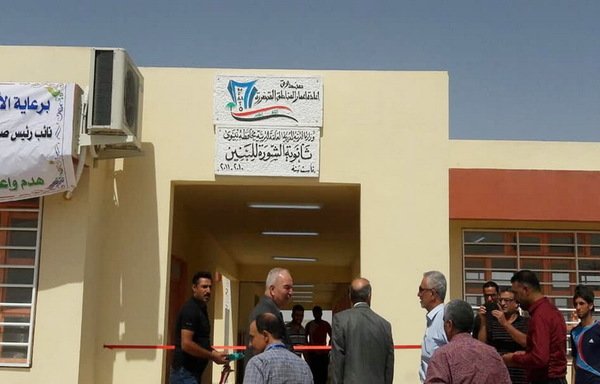 "These schools are now ready to receive thousands of students for the new school year which is scheduled to start on September 25th throughout Iraq," al-Fadli said.
"We have 23 schools in Mosul and dozens of schools in other parts of Ninawa that are currently under construction," he said, adding that some of them are expected to open by the beginning of the next school year (2020/2021).
A total of 1,900 schools that had suffered varying levels of damage have been rehabilitated since the province was liberated two years ago, he said.
Accommodating rise in student numbers
The ministry's efforts are not limited to reconstruction, but also include building new schools, said al-Fadli.
"We are looking to accommodate the yearly increases in the number of children who reach primary school age," he said, noting that the number of students in Ninawa schools will rise to more than one million in the new school year.
The government continues to allocate funds for the rehabilitation of existing schools and the construction of new schools, especially in areas where schools suffer from student overcrowding, he said.
The Ninawa provincial council education committee announced Thursday (September 5th) the allocation of 100 billion dinars ($83 million) for the reconstruction, rehabilitation and construction of new schools in the province.