A new military base Iran's Islamic Revolutionary Guard Corps (IRGC) is building in the buffer zone between the Iraqi and Syrian borders can be seen as a direct act of provocation to the international community, an Iran expert said.
The new base, which is being constructed in the Albu Kamal area of Syria's Deir Ezzor province, will enable the IRGC to increase its presence in the area and funnel its affiliated fighters between the countries of the region, he said.
Intelligence information indicates the IRGC is building a large military base in the Albu Kamal area, directly across the border from the Iraqi city of al-Qaim, said researcher Sheyar Turko, who specialises in IRGC-affiliated militias.
Construction of the so-called Imam Ali Complex was approved by IRGC's top leadership in Iran, he told Diyaruna.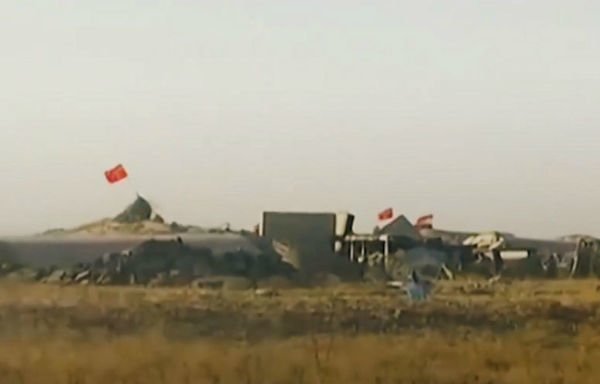 The base is designed to house large quantities of missiles and ammunition as well as a very large number of fighters, he said.
Turko noted that the new base is very close to the illegal border crossing between Syria and Iraq set up by the IRGC, and hence a major provocation to the international community.
It is clearly intended to serve as a main station for the movement of Iran-aligned fighters between Syria and Iraq, bypassing the official border crossing, he said.
"Such a base would essentially prolong the war," Turko noted, "as it would be a major source of fighters, missiles and munitions for factions that are fueling the conflict along sectarian lines."
Iran-backed militias are already working to further Iran's agenda in various areas of Deir Ezzor, Albu Kamal and al-Mayadeen, he said.
Their efforts include preventing displaced area residents from returning and the forcible displacement of civilians, he said, which supports their efforts to house the families of militiamen in their place.
"The construction of the new base and border crossing is clearly part of a well-thought out plan being implemented by the IRGC in Syria," he said.