Extremist groups and their hardline allies on Tuesday (August 27th) launched a surprise attack on Syrian regime and pro-regime militia positions in rural Idlib that saw these forces withdraw from several areas, a local activist said.
The attackers recaptured a number of towns and villages amid fierce fighting that included the use of car bombs, Idlib activist Musab Assaf told Diyaruna.
At least 60 combatants on both sides were killed on Tuesday, the Syrian Observatory for Human Rights said, updating an earlier toll.
"Violent clashes east of the town of Khan Sheikhun broke out at dawn after extremist and opposition groups attacked regime positions," said Observatory head Rami Abdel Rahman.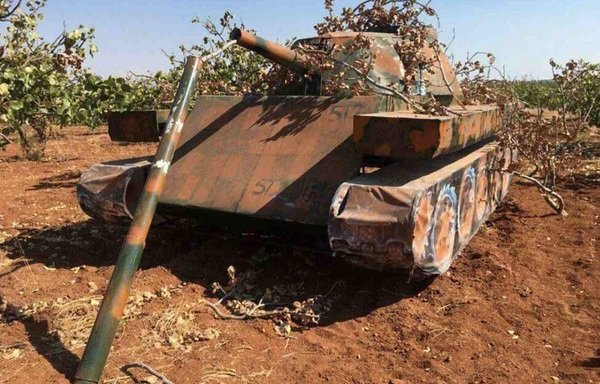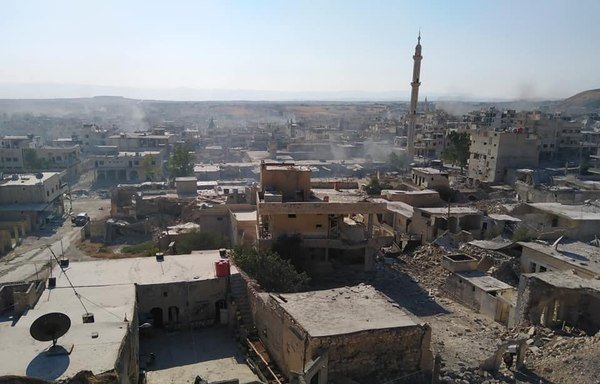 The attack was led by al-Qaeda-linked Hurras al-Deen and another extremist faction, Ansar al-Deen, he said.
The clashes killed at least 29 regime forces and 31 extremists, the Observatory said.
In south-east Idlib, eight extremist fighters were killed trying to sneak through frontlines towards regime positions near Abu Duhur military airport, it added.
Fierce fighting in Idlib
Assaf told Diyaruna that armed factions operating as part of al-Fateh al-Mubeen operations room launched the surprise attack on several points in south-east rural Idlib, east of the city of Khan Sheikhun.
In addition to those who lost their lives, around 100 others were wounded, he said, and one senior officer and a number of combatants were captured.
Assaf noted that regime forces had withdrawn from some towns and villages they had recently captured in their assault on the Khan Sheikhun region.
These include Tal Maraq, al-Salloumiyah, Abu Dali, al-Jaduiyah, Sham el-Hawa and other villages and towns around those areas, he said.
According to Assaf, the attackers thrust hundreds of fighters into the fray, with journalists and activists reporting that at least two car bombs exploded amid gatherings of regime soldiers.
The extremists and their allies also seized a number of military vehicles left behind by the withdrawing troops, he said.
Assaf said the fighting was accompanied by heavy shelling and airstrikes by Syrian and Russian warplanes on several areas of rural Idlib, particularly the city of Kafr Nabl, which was hit with numerous airstrikes.
Airstrikes also targeted the towns of Ihsim and Kafr Sajnah, he said, causing civilian casualties, with the White Helmets tending to the wounded.
Elsewhere in southern Idlib, 10 civilians, among them a child, were killed in regime airstrikes on Tuesday, the Observatory said.