As they carry out their work, journalists and media activists in the Idlib region are caught between Syrian regime and Russian airstrikes and face the risk of being rounded up by extremist alliance Tahrir al-Sham, a local activist said.
In addition to being exposed to danger while covering events in the field, their homes are being targeted by missiles, activist Haisam al-Idlibi told Diyaruna.
He pointed to the recent detention, without charge, of two media activists -- Mohammed Jamal Daboul and Fateh Ahmad Raslan -- by the so-called "salvation government", an administrative entity controlled by Tahrir al-Sham.
Daboul was detained on Friday (August 23rd) in his house in the city of Idlib, he said, while Raslan was captured the same day at a Tahrir al-Sham checkpoint at the entrance to the city.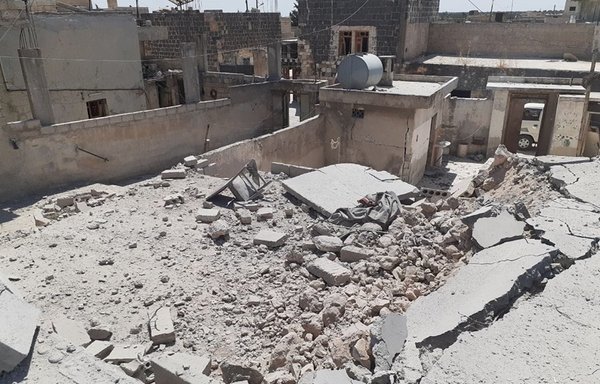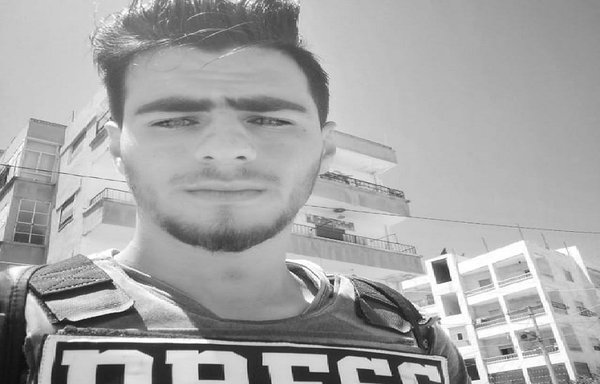 The seizure of the two activists set off a tidal wave of resentment among residents and activists in the region, who are well familiar with Tahrir al-Sham's history of detaining anyone who speaks out against it, al-Idlibi said.
Activists now face a dual danger, for in addition to the risk of detention, they are liable to be injured at any time while covering events in the field, he said.
He accused Syrian regime and Russian forces of failing to observe international protocols that stipulate that journalists working in areas of conflict should be protected during military operations.
Violence against the media
Idlib journalist Mahmoud al-Hamawi was wounded while covering the fighting and airstrikes in southern rural Idlib; while media activist Fadi Shbat was wounded in February in Ariha, also in southern rural Idlib, he said.
Al-Idlibi accused the Syrian regime of deliberately targeting the homes of some activists, pointing to the case of media activist Obeida Akram al-Fadel, whose home in Saraqeb in eastern rural Idlib took a direct hit.
Al-Fadel and his family survived the strike, he said, as they had moved to a shelter just minutes before the airstrikes began.
Additionally, he said, the Talmenes home of activist Khatib al-Idlib was destroyed when it was hit by a regime airstrike on Sunday (August 25th).
All the media activists who were detained or targeted in recent airstrikes work in local media centres and for online sites concerned with Syrian affairs that have direct influence on public opinion, al-Idlibi said.
They report what is happening on the ground via social media, he said, and often serve as primary sources of information in the absence of major media outlets, whose operations have been curtailed due to the security situation.