Syrian activist Samer al-Salloum, who was known for his fierce opposition to Tahrir al-Sham's oppressive interference in civic life in Idlib province, has died in a prison operated by the extremist alliance, another activist said.
Al-Salloum was detained by the alliance on December 26th, 2017, and died in one of its prisons, where he had been subjected to torture, almost a year and a half after his internment, Idlib activist Musab Assaf told Diyaruna.
The activist's brother, journalist Mohammed al-Salloum, confirmed his death from France, where he now lives after fleeing Syria.
Assaf said Samer al-Salloum was a media activist who was known for his fierce opposition to Tahrir al-Sham and its oppressive interference in the lives of civilians in the areas under its control.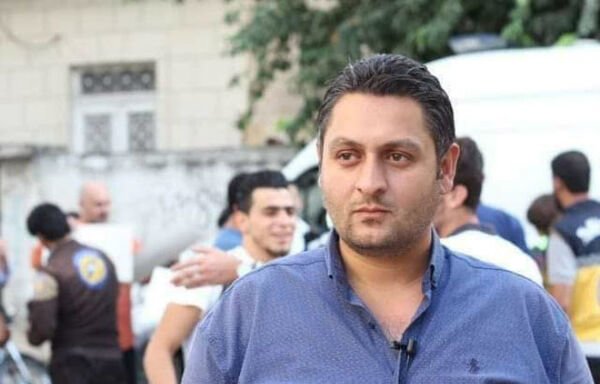 Tahrir al-Sham locked him up in the ill-reputed al-Iqab prison and denied him all visitation, including visits from his family, wife and small children, he said.
"News of his death came to light by chance through a recently released detainee, who said al-Salloum had died after his health deteriorated gravely as a result of being subjected to the most extreme forms of torture," he said.
According to Assaf, Tahrir al-Sham is holding more than 1,500 people in its prisons and detention centres, many of whom are opponents of the alliance.
Among them are the recently detained Jumaa al-Ali, who was abducted from his home village in western rural Idlib, activist Abdul Rahman al-Najjar, and others.
All attempts by civil society groups and leading figures in the region to put a stop to these detentions have failed, Assaf said, and the fate of some of the detainees is completely unknown because of the denial of visitation.
"There are concerns over the fate of these prisoners should the security situation in Idlib deteriorate further," he said, and also fears they will be sent to the combat zones to serve as a labour force or human shields for the alliance.