A Tahrir al-Sham hit team killed the "Islamic State of Iraq and Syria" (ISIS) "Idlib wali" and another of the group's leaders during a clash on the outskirts of the northern Idlib city of Salqin, a local activist said.
The two ISIS leaders were killed during a clash Sunday (August 11th) that erupted after the Tahrir al-Sham gunmen set up an ambush near one of the houses where the ISIS elements were hiding, Idlib activist Haisam al-Idlibi told Diyaruna.
Tahrir al-Sham had learned that "a number of ISIS elements had been hiding out near a gas station on the Salqin-Darkoush road in northern rural Idlib", he said.
They staked out their hideout, and exchanged fire with the two ISIS leaders, killing Ahmad Abdul Baset al-Shahhad, alias Abu Abdo Shedid, al-Idlibi said.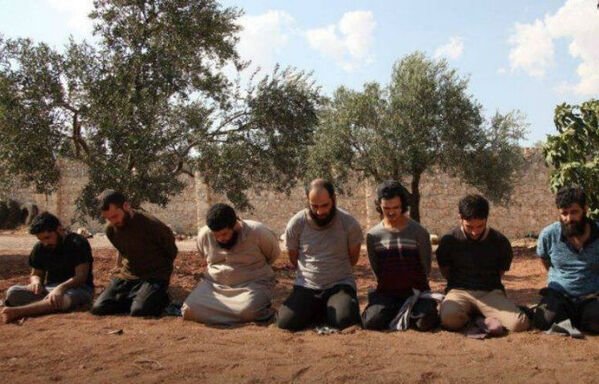 He was "wanted" by Tahrir al-Sham for being ISIS's self-declared governor of Idlib, a province that is largely under the control of Tahrir al-Sham.
Another "first-line" ISIS leader, Abdullah Khaled al-Abbas, alias Abu Khaled Talmenes, blew himself up during the incident, al-Idlibi said.
His specific role within ISIS is not known.
After the deadly clash, Tahrir al-Sham cordoned off the area and conducted a large-scale sweep operation in search of individuals associated with ISIS's sleeper cells, al-Idlibi said.
Tahrir al-Sham has accused these cells of being behind the bombings and assassinations of its leaders and fighters, as well as those of other armed and extremist groups in Idlib and Hama provinces.
The so-called ISIS "Idlib wali" had previously been a member of al-Nusra Front, the dominant group in the Tahrir al-Sham alliance, al-Idlibi noted.
But he left to join ISIS, moving from one area to another until he reached Idlib, where he assumed his final leadership role.