An investigation into former Anbar Operations Commander Maj. Gen. Mahmoud al-Falahi following a smear campaign in which pro-Iran media outlets accused him of treason has concluded with his exoneration by the Iraqi prime minister.
After the allegations against al-Falahi aired on a number of pro-Iran channels, including the Resistance Media Network and al-Itijah TV, Kataib Hizbullah's media outlet, the Ministry of Defence summoned him to Baghdad.
Committees of inquiry were set up to investigate the allegations against him.
The investigation officially ended with a televised interview posted online on July 22nd, in which Prime Minister Adel Abdul Mahdi announced that the allegations against al-Falahi were found to have no credence.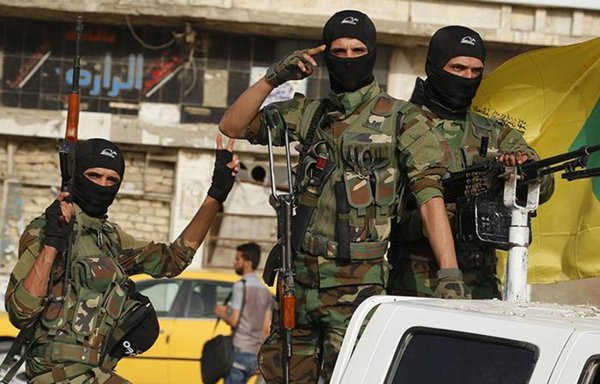 "We received the announcement with great joy and satisfaction," said Anbar provincial council member Karim al-Karbouli, adding that "the accusations offended the reputation of our army and its leadership".
"The declaration of innocence keeps the Iraqi army's prestige and status as an established institution that is seen as the homeland's defensive wall," he told Diyaruna.
The investigation was supervised by specialised teams from the defence ministry and the Joint Operations Command, he noted, describing it as "just and fair".
Despite his acquittal, al-Falahi has been appointed to another role in the Anbar Operations Command, al-Karbouli said, adding that he hoped the government would reconsider that decision.
Support from Anbar officials
While al-Karbouli and other Anbar officials told Diyaruna they were pleased with the outcome of the investigation, the declaration angered Iran-backed militias.
In a statement, Kataib Hizbullah threatened it would "not let things pass this simply", and similar stands were taken by Iraqi political leaders close to Iran, though officials downplayed these threats as empty words.
"We support the committees' findings in the case of the Anbar Operations Commander," Anbar provincial council member Farhan Mohammed al-Dulaimi told Diyaruna.
"Al-Falahi is a professional commander and has had a long record in the service of the nation, combating terrorist elements and defeating them in our province," he said.
The decision to exonerate him came after an "impartial investigation proved the fabricated accusations against him to be false", he added.
The prime minister serves as commander-in-chief of the armed forces, al-Dulaimi noted, and is well aware of the negative impact such accusations have on the army's public standing and the soldiers' morale.
The accusations made against al-Falahi were "due to his standing against the expansion of militia elements, especially of Kataib Hizbullah, in Anbar, and their efforts to impose their influence on the cities of the province", he said.
Iran-backed militias have sought to gain control of Anbar's economic resources, he said, as they have done in other provinces liberated from the "Islamic State of Iraq and Syria" (ISIS).
These militias have tried "in all ways to bring him down, this time by accusing him of providing information to foreign parties", al-Dulaimi said.
Militias serve Iran's interests
Al-Falahi's acquittal is a "slap in the face of the militias, which are working to marginalise the army's role" and increase the influence of Iran's Islamic Revolutionary Guard Corps (IRGC), said military expert Rabie al-Jawary.
"The militias wanted, through these accusations, to achieve multiple goals," he told Diyaruna.
They had hoped to extend their control over the country and plunder its resources, he said, and to weaken the military establishment by questioning an Iraqi commander's loyalty to his country.
It is clear that Iran-backed militias are trying to undermine the Iraqi people's confidence in the army by attempting to tarnish its reputation, he said.
"But the truth is that they are only looking to serve their own interests and those of Iran," he added, as evidenced by their refusal to comply with government orders and cease their illegal activities.
"The government is determined not to back down from its decisions and its moves aimed at curbing these activities," al-Jawary said.