Iraqi forces on Tuesday (August 6th) arrested an "Islamic State of Iraq and Syria" (ISIS) element in Ninawa province accused of violent crimes against Yazidis when the group invaded Sinjar in 2014.
A joint army-police force arrested Hazem Mohammed Abdullah Qasim, also known as Abu Hajir, in the town of al-Baaj in south-west Ninawa after receiving intelligence reports on his whereabouts, the Iraqi Defence Ministry said.
Abu Hajir was wanted for crimes that include the rape of Yazidi women and the killing of Yazidi men, the ministry said in a statement.
The arrest "sends a message of reassurance to local residents and strengthens their confidence in the security forces' ability to track down and punish all terrorists", said Binyan al-Jarba, who serves on Ninawa provincial council's security committee.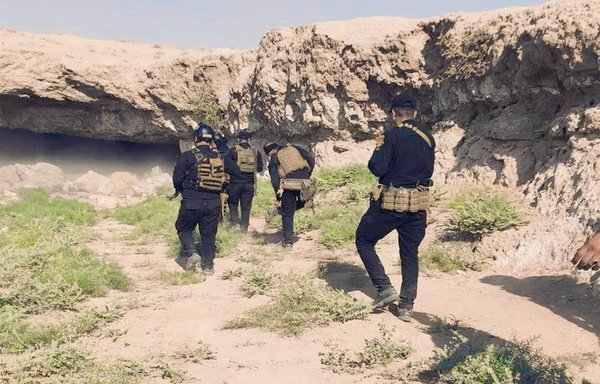 Such arrests show "that our forces are making advanced and effective steps in the field of intelligence work", he told Diyaruna.
This progress indicates the "increasingly positive relationship between the security services and the local population, who provide tip-offs on the movements and activities of [ISIS] remnants", he said.
Security operations continue in Ninawa
Abu Hajir's arrest came as security forces were searching mountainous and desert areas of Ninawa as part of the third phase of the "Will of Victory" security campaign, which kicked off Monday.
The aim of the campaign is to "strengthen internal security and ward off the terrorist threat from residents of villages in the desert and near the mountains", al-Jarba said.
"There is a small number of ISIS elements in certain uninhabited areas, who carry out terrorist acts from time to time," he said.
These security operations will help "weaken those elements and limit their activity and capabilities, break their morale, and bring about stability in the province", he added.
Over the past two days, Iraqi forces have destroyed eight rest-houses and detonated a similar number of improvised explosive devices (IEDs).
They also have arrested 17 suspects in the mountains of Badoush, Atshana, and Sheikh Ibrahim, and the area of al-Line, al-Jarba said.
Prior to that, the army's 20th Division destroyed five tunnels and rest-houses in the desert of al-Baaj Island.
Al-Jarba stressed the need to "mobilise all resources and capabilities" to eliminate ISIS remnants, calling on authorities to keep up efforts to develop the intelligence apparatus, beef up security units and support their forces with heavy weapons.