Syrian regime warplanes began to pummel the Idlib region again on Monday (August 5th) within minutes of announcing the cancellation of a short-lived ceasefire, with Russian planes resuming airstrikes shortly afterwards.
Russian warplanes pounded the western edge of the enclave, while aircraft from both sides resumed bombardment of its southern flank, the Syrian Observatory for Human Rights said.
Further south, the Observatory said, four civilians were killed in regime barrel bombings on the town of Morek in the northern Hama region, AFP reported.
These were the first civilian victims since the regime bombardments resumed.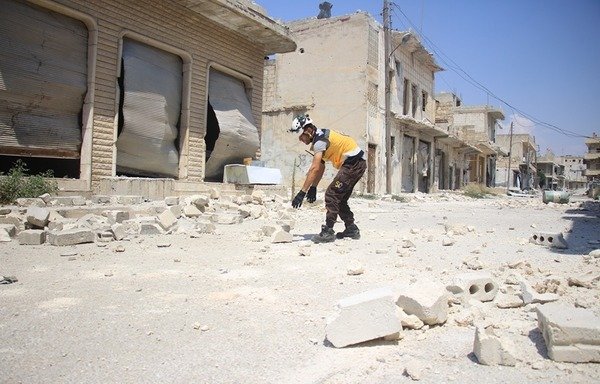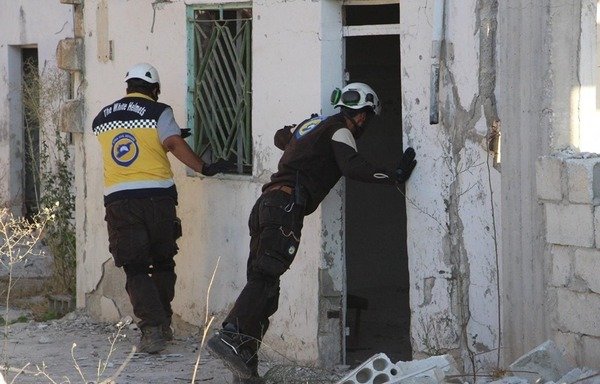 Russian and Syrian regime airstrikes have been targeting several parts of rural Idlib, especially in the south, Idlib activist Musab Assaf told Diyaruna.
"At least 20 airstrikes" targeted rural Idlib on Monday, he said, with military and reconnaissance aircraft conducting intensive sorties.
Collapse of ceasefire
Earlier Monday, the Syrian regime announced the collapse of ceasefire four days after it was declared, blaming the noncompliance of armed groups with the provisions of the truce in regard to the de-escalation zone.
It accused the groups -- among them extremist alliance Tahrir al-Sham, which largely controls the enclave, the Syrian Liberation Front and other opposition groups present in Idlib, Hama and Latakia provinces -- of targeting regime-controlled areas with rockets.
"Most of the Monday airstrikes were concentrated on residential districts of Khan Sheikhun in southern Idlib, which was hit with munitions such as cluster and barrel bombs," Assaf said.
A number of airstrikes also targeted the southern Idlib towns of Baboulin and Kafr Sejna, he said, and the towns of Kafr Zita, al-Latamna and al-Zakat in northern rural Hama.
Meanwhile, Russian airstrikes pounded al-Kabbina on the northern edges of Latakia province.
Assaf said the renewed airstrikes were expected, noting that on Sunday night a woman was killed in regime rocket fire and a number of others were wounded.