Syrian activists in Idlib province have accused Syrian regime and Russian forces of targeting ambulances, hospitals, rescue crews and civil defence personnel and facilities with shelling and airstrikes in rural Idlib and Hama.
Incidents in which medical facilities and personnel have come under fire have been occurring for several months, Idlib activist Haisam al-Idlibi told Diyaruna.
Activists with the Syrian Network for Human Rights have documented the targeting of 31 Syrian Civil Defence centres in the designated de-escalation zone within a three-month period, he said.
They also have documented the killing of four members of the civil defence (White Helmets) and the wounding of 22 others during that period, he said.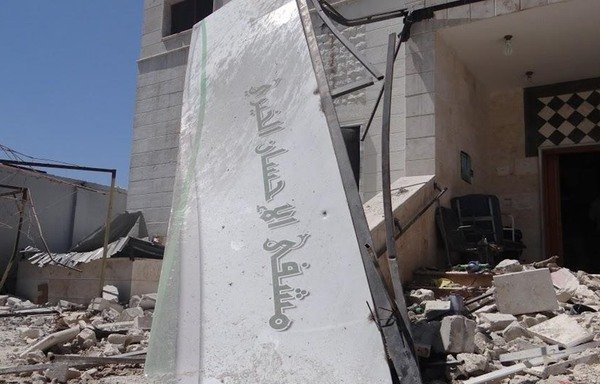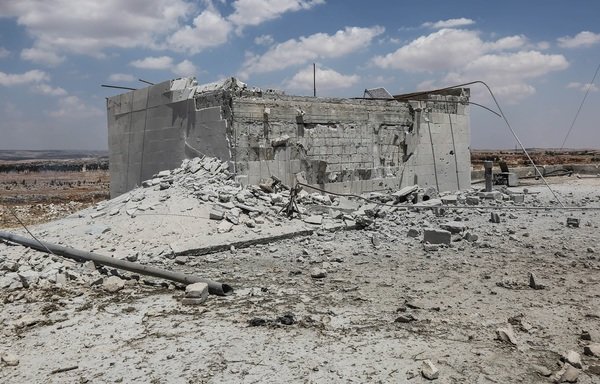 These deaths have raised the toll of civil defence workers to 229 since 2013.
"The direct targeting is not limited to civil defence personnel and facilities, but also medical centres and hospitals," he said, "which have been targeted directly, regardless of whether they contain patients or not."
More than 20 hospitals and medical centres have been knocked out of service in the last three months alone, putting the region's residents, patients and those wounded in military operations in a critical situation that may prove fatal for some, he said.
The targeting has recently taken a new turn, al-Idlibi said, with Russian warplanes on July 7th striking a pumping station and storage tank that supplied Maarat al-Numan and surroundings areas with drinking water.
"The pumping station is nowhere near any area where extremist and opposition factions operating in the Idlib region have a military presence," he said.
He cautioned that the lack of water, coupled with the season's extremely high temperatures, could lead to outbreaks of illness.