British Foreign Secretary Jeremy Hunt said Monday (July 15th) that Iran's actions were "profoundly destabilising" but said he wanted to reduce tensions, ahead of talks with his EU counterparts to discuss the 2015 nuclear deal.
"Heading to Brussels for urgent talks on how to reduce tensions with Iran," Hunt said in a social media post.
He described Iran's approach to the Middle East as "profoundly destabilising", adding that "we want to reduce not raise tensions over 'Grace 1' and avoid a nuclearised region".
Officials in the British territory of Gibraltar on July 4th seized an Iranian oil tanker, 'Grace 1'.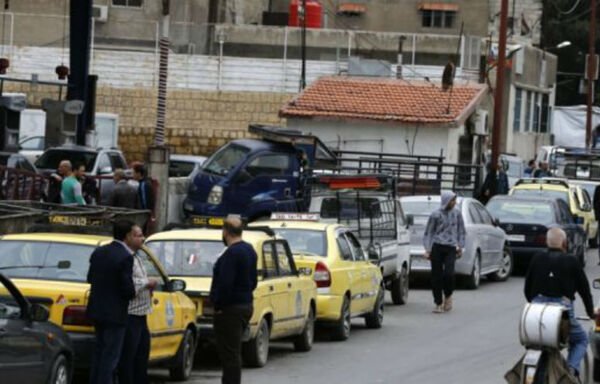 US officials believe the tanker was destined for Syria to deliver oil, in violation of separate EU and US sanctions.
Guarantees needed
In a Saturday phone call with Iranian Foreign Minister Mohammad Javad Zarif, Hunt said the tanker would be released if Iran guaranteed it was not heading to Syria.
He said he had a "constructive call" with Zarif, who he said assured him that Tehran "is not seeking to escalate" tensions between the countries.
"I reassured him our concern was destination not origin of the oil on Grace 1," Hunt said.
An Iranian statement confirmed the conversation and said Hunt underlined Iran's "right to export oil". It said Tehran hoped an investigation in Gibraltar into the seized ship "would lead quickly to the release of the Iranian tanker".
Hunt said Britain "would facilitate release if we received guarantees that it would not be going to Syria, following due process in [Gibraltar] courts".
Tehran had reacted angrily to the seizure, and Britain said Iranian military vessels had tried to "impede the passage" of a British oil tanker in the Strait of Hormuz.
Iran, in its statement relayed by state media, said Zarif had told Hunt his country would continue to export its oil "in all circumstances" and that Grace 1's destination was a "legal" one, in "the eastern Mediterranean".
He did not specify where.
Hunt said Gibraltar's Chief Minister Fabian Picardo was doing an "excellent job co-ordinating [the] issue and shares UK perspective on the way forward".
'A necessary action'
According to Picardo, the Iranian ship is carrying its maximum capacity, 2.1 million barrels of crude oil.
Picardo announced that the ship's captain and three crew members were detained and then released without charge on Friday.
"Detaining Grace 1 was a necessary action," Syrian lawyer Bashir al-Bassam told Diyaruna.
The tanker's detention is based on international laws related to the sanctions imposed on Syria, he said, noting that the tanker's destination was suspect based on intelligence and information obtained by the British authorities.
The British announcement that the tanker will be released after the verification of its destination is not surprising, he said, noting that this is the correct course of action following the conclusion of investigation into the case.
"It is necessary and important to take stringent action to enforce the sanctions imposed on the Syrian regime in order to stop its crimes against the Syrian people," al-Bassam said, which include its efforts to effect demographic change.
The petroleum and oil derivatives issue has a huge impact in bringing pressure to bear on the Syrian regime in loyalist areas, he said, noting that the regime is primarily responsible for the acute shortage of raw materials.
Loyalist regions are seeing many protests over the shortage of domestic gas and gasoline, he said, adding that a large portion of the available petroleum products go to the army and pro-regime militias.
Any further shortage will have an adverse impact on military movements and operations, he said.