Al-Hamdaniya district in Ninawa province has seen an increase in the number of internally displaced persons (IDPs) returning to their homes after their areas were liberated from the "Islamic State of Iraq and Syria" (ISIS), the local council said Friday (July 12th).
"In recent months, we have seen significant progress on the issue of displaced families returning to their homes in the centre of al-Hamdaniya district and its sub-districts," council head Faisal Iskandar told Diyaruna.
These include Karamlis, Bartella, Qarqoush and Bashiqa, he said.
"The return rate among Shabak and Kakai residents has reached 90%, and around half of the district's Christian families -- almost 24,000 people -- also have returned," he said.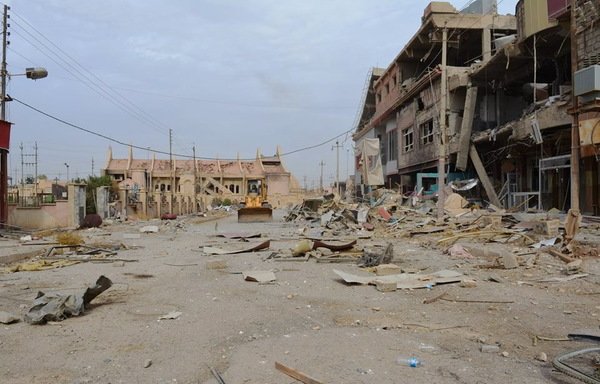 However, many Arab tribal families from southern al-Hamdaniya, particularly the villages of al-Khazir, remain displaced, said Iskandar.
"Around 130,000 people have returned out of 190,000, which is the total number of al-Hamdaniya residents who were displaced after ISIS elements overran their areas in mid-2014," he said.
'Security situation not impeding return'
The security situation is not impeding the return of the remaining IDPs, he stressed, as Iraqi forces maintain a tight grip on the district amid improved security.
Additionally, services in key areas are improving after several projects damaged by the militants have been rehabilitated, he said.
The main problem hindering the return of the remaining 60,000 IDPs is that "most of their houses are still completely destroyed and they do not have the financial means to rebuild them", Iskandar said.
"Thousands of homes have been partially restored by their owners, with the help of national entities and international organisations," he said, which has helped mitigate the problem of displaced al-Hamdaniya families.
Iskandar called on the government to "financially compensate IDPs so they can rebuild their homes and end their displacement".
He also called for "increasing the funds allocated to the district from the state budget in order to promote stability and carry out construction projects".
"Some of the buildings destroyed by terrorists, such as churches and houses of worship, require, in addition to funding, expertise and international technical support for their reconstruction," he said.
They include buildings that date back more than 500 years, said Iskandar.