An international forum to discuss the fallout of the actions of the "Islamic State of Iraq and Syria" (ISIS) and develop a strategy to counter it ideologically kicked off Saturday (July 6th) in north-eastern Syria.
The three-day "International Forum on ISIS: Dimensions, Challenges and Strategies for Confrontation" was organised by the Rojava Centre for Strategic Studies and is taking place in the city of Amouda in rural Qamishli province.
It has drawn more than 100 researchers, academics and journalists from around the world, to discuss ways to dry up the wellsprings of terrorism and lay down a framework for pursuing and confronting the group's remnants.
The forum includes testimonies from civilians who were harmed by the group, as well as an exhibit of photographs and paintings.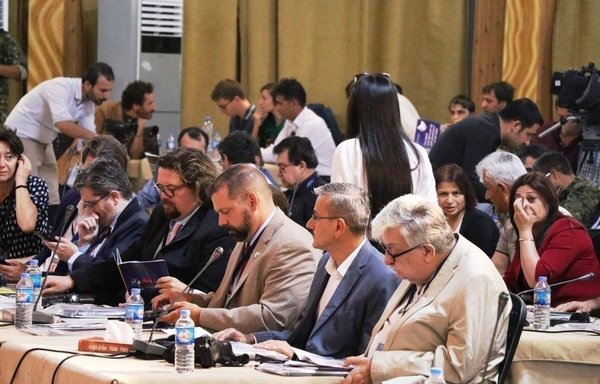 Launching the ideological battle against ISIS in north-eastern Syria is symbolic, as this is where it was vanquished militarily, Cairo Centre for Kurdish Studies president and Egyptian journalist El-Sayed Abdel Fattah Ali told Diyaruna.
Ideological battle ongoing
"The battle against ISIS is not completely over, because the ideological battle is continuing," said Abdel Fattah, who is participating in the forum.
It will not end "until the ideology that brought terrorism and destruction to the region and the world is eradicated", he said.
The forum provides an important and rare opportunity to exchange views, he added, noting that participants come from different societies and cultures.
This will enable them to produce varied recommendations to pursue in the days ahead in an attempt to dry up the wellsprings of this deviant ideology and prevent its proliferation on a large scale once again, he said.
"The ideological confrontation is the second phase of the battle against ISIS, and is no less important than the military battle," Abdel Fattah said, likening ISIS remnants and those who follow its ideology to "walking time bombs".
He also called for the establishment of a special international tribunal to prosecute ISIS elements arrested during and after the battles in Syria and Iraq.