Tension is building in the southern province of Daraa over the Syrian regime's insistence on the compulsory conscription of youth, and a spate of retaliatory attacks on regime forces, a local activist said.
The passing of the Monday (June 24th) deadline for youth to settle their status with the authorities has contributed to the rising tensions, Daraa activist Jumaa al-Masalama told Diyaruna.
Al-Masalama said the regime has not kept its promise to extend the deadline, especially for the very young, to enable them to return to school and catch up on their missed education.
Daraa residents also have been refusing to enter military service on the grounds that conscripts are being sent to fight in the Idlib region, he said.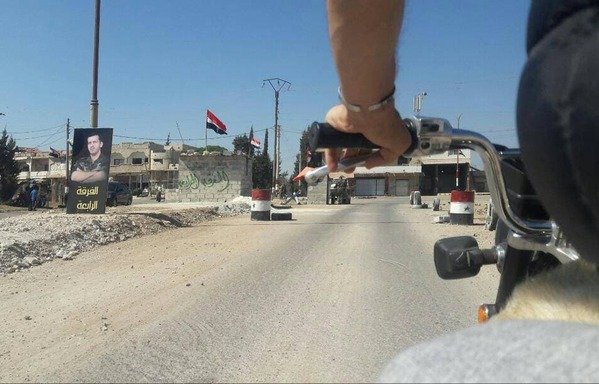 Some Daraa youth who were forcibly conscripted by the Air Force Intelligence Directorate have been killed in the Idlib region, he noted.
As part of the regime crackdown, personnel at Daraa checkpoints have been retaining identification documents and ordering youth to go to the conscription branch to settle their status, al-Masalama said.
Some are arrested on the spot and taken to military training camps, he said.
Calls for civil disobedience
In response to the conscription crackdown, many calls for civil disobedience have been issued in Daraa, al-Masalama said.
There was a brief period of calm in the region after the reconciliation agreements that ended the armed action by opposition fighters, who handed over their weapons and pledged to cease military action, he said.
But this state of calm did not last long, he added.
Abu Suleiman al-Shaabi, a member of the so-called popular resistance in the south, told Diyaruna that his faction recently carried out several attacks against regime forces in Daraa.
The most recent attack took place at midnight Monday, he said, when a unit attacked a police station and Baath party headquarters in the town of Dael.
Another attack targeted an intelligence directorate checkpoint in the town of al-Karak al-Sharqi, he said.