Clashes between pro-government forces and extremist groups that control Syria's north-west killed at least 55 combatants on Tuesday (June 18th), a monitor said.
The fighting flared on the edge of Hama province when extremist alliance Tahrir al-Sham launched a dawn attack on regime positions, the Syrian Observatory for Human Rights said.
At least 14 pro-government forces died and 41 extremist and opposition fighters were killed in the clashes, the monitor said.
"Regime forces foiled the attack" before the fighting came to an end, Observatory head Rami Abdul Rahman told AFP.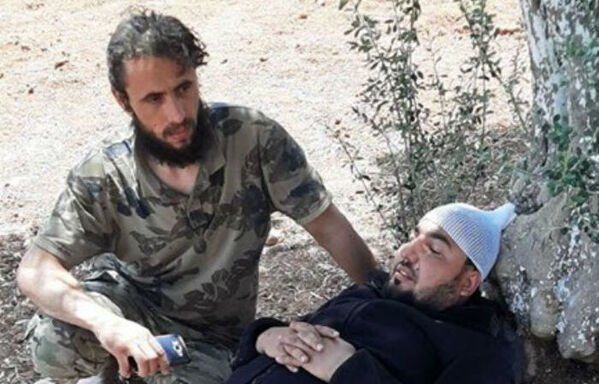 Among the casualties was Amjad Bakeer, a media activist who was killed on Wednesday in an airstrike that targeted his vehicle as he was returning from covering the clashes in northern rural Hama.
Another media activist, Taher al-Omar, was wounded by gunshots to his head by Syrian regime soldiers during battles in rural Hama on Tuesday.
"Both activists are known for embedding with armed groups in hot zones to provide live coverage," Idlib activist Musab Assaf told Diyaruna.
Idlib civilians pay 'horrific price'
Many villages and towns in Idlib province are now "completely deserted due to the wide-scale destruction and flight of their residents to safe areas inside the city of Idlib and near the border with Turkey", Assaf said.
Disaster zones include Maarat Hurma in southern rural Idlib, "where a large number of people were killed and wounded when the town came under shelling and airstrikes", said Assaf.
Meanwhile, UN chief Antonio Guterres called on Russia and Turkey Tuesday to "stabilise the situation" in Idlib.
"I am deeply concerned about the escalation of the fighting in Idlib and the situation is especially dangerous given the involvement of an increased number of actors. Yet again civilians are paying a horrific price," Guterres told reporters.
His comments came ahead of a UN Security Council session on Tuesday to discuss the situation.
The world is facing "a humanitarian disaster unfolding before our eyes", Mark Lowcock, the UN's humanitarian chief, told the council.
Parts of Aleppo, Hama and Idlib -- the last bastion of extremist forces in Syria -- are supposed to be protected from a massive regime offensive by a buffer zone deal that Russia and Turkey signed in September.
But it was never fully implemented as extremists refused to withdraw from a planned demilitarised zone.
In January, Tahrir al-Sham extended its administrative control over the region.
The Syrian government and Russia have upped their bombardment of the region in Syria's north-west since late April.