High tension prevails in the southern city of Sweida and its environs in the aftermath of the killing of a senior officer in the Syrian army in a gunfire incident that targeted the officer and troops accompanying him, a local activist said.
The overall security situation in the region is deteriorating, Sweida activist Nizar Bou Ali told Diyaruna, because area youth are not reporting for their military duty with regime forces and are opting instead to join a local armed group.
Regime forces went on high alert in the wake of the killing of Brig. Gen. Jamal al-Ahmed, one of the commanders of the 15th Special Forces Division that is deployed in the region, Bou Ali said.
An ambush had been set up for him and troops accompanying him on al-Hajj road near a Syrian regime checkpoint, he said.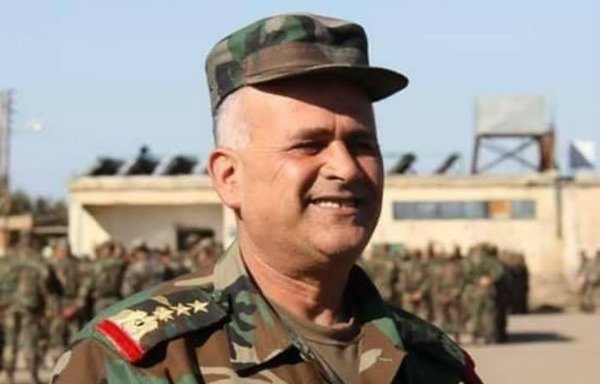 Local sources said he and one of the soldiers with him were killed instantly, while two others survived the attack and were transported for treatment.
After the incident, regime forces spread out in most parts of the province, and began implementing security measures, including checking identity documents, Bou Ali said.
Calls were made between regime commanders and religious leaders in the region in an attempt to get the situation under control, he said.
Resistance to conscription
The Sweida region has been in a state of constant tension due to the refusal of local youth to report for mandatory military service, Bou Ali said.
Many have joined Rijal al-Karama (Men of Dignity) movement, a local armed group that is acting as a self-run security force, he said.
This is seen by the regime as an act of defiance, as it is determined to enforce conscription, he added.
Bou Ali said the tensions appear to have sparked several incidents between the regime and Rijal al-Karama, including the firing of a rocket at a regime position just before the assassination of al-Ahmed.
Several grenades also have been tossed at or near regime checkpoints, he said.
Rijal al-Karama commander Wisam al-Eid (also known as "Abu Saleh") was assassinated, he said, while another survived gunfire targeting his house in the city of Salkhad south of Sweida while he met with Rijal al-Karama officials.