Iran's Islamic Revolutionary Guard Corps (IRGC) has tightened its grip over Deir Ezzor military airport, expelling more than a dozen Syrian regime army officers from their assigned duty stations around the facility, a local activist said.
This leaves the entire area, from the airport to the town of Albu Kamal on the Iraqi border, firmly in the hands of the IRGC and its allied militias, Deir Ezzor activist Jamil al-Abed told Diyaruna.
The IRGC recently expelled around 15 Syrian army officers from the Deir Ezzor military airport and surrounding area, in order to replace them with officers of Iran-affiliated militias, al-Abed said.
The Syrian officers who were removed from duty had close relations with the Russian army stationed in Syria, and had been taking their orders directly from the Hmeimim base in Latakia, where Russian forces are stationed, he said.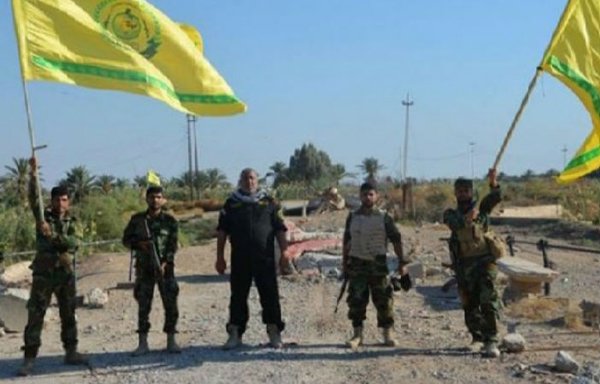 Most of them had been in charge of the missile defences deployed around Deir Ezzor airport, al-Abed said.
The IRGC's move brought Deir Ezzor airport and its environs under its total control, he said, and thus secured for itself the area extending to the Iraqi border, including the city of Albu Kamal and rural areas along the border.
Expanding Iranian presence
Militias aligned with the IRGC are continuing to expand their presence in the rural areas around Albu Kamal, where they have set up a central kitchen to feed Afghan and Iraqi fighters from Iran-aligned militias, al-Abed said.
Iran-aligned militias have continued to set fire to local orchards, particularly in al-Abbas Shamiya, which is across the Euphrates river from Hajin, al-Abed said.
The IRGC has placed Afghan and Iraqi fighters in most villages in the Albu Kamal area, housing them in the homes of civilians who fled to areas controlled by the Syrian Democratic Forces (SDF), he said.
It has distributed land to them that had been confiscated in co-ordination with Syrian regime forces, under the pretext that the rightful owners, who have been displaced, had worked against the regime, al-Abed said.
In addition to increasing its presence in the area, the IRGC has been setting up checkpoints in local villages and towns and supplying them with weapons and ammunition, he said.
At present, he noted, no faction affiliated with any other force, including the Syrian regime itself, has any presence in the area.