Militias affiliated with Iran's Islamic Revolutionary Guard Corps (IRGC) have been warning residents of a district of the Deir Ezzor city of Albu Kamal that they must vacate their homes as soon as possible, a local activist said.
The home appropriation is part of a new plan to settle the fighters of IRGC affiliated militias in the area, Deir Ezzor activist Jamil al-Abed told Diyaruna.
"The intention is to force all residents of the city's al-Katf district to leave their homes in order to turn the area into a residential area designated exclusively for members of IRGC-backed militias and their families," he said.
Tension has been running high in the district, he said, where the IRGC and its allies also have been setting fire to orchards under the pretext of routing terrorists from places where they might hide.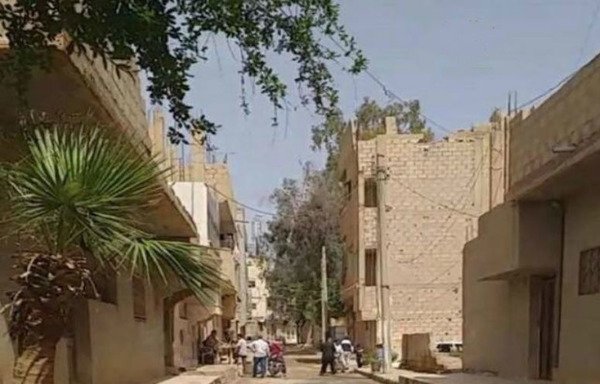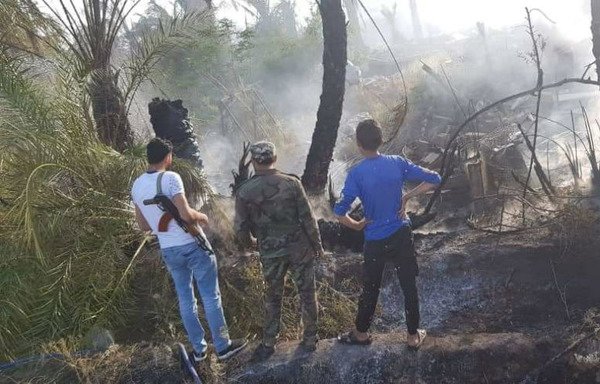 The effort to force al-Katf residents out of their homes sparked clashes between members of IRGC-affiliated militias and the National Defence Forces (NDF), al-Abed said.
The NDF have refused to leave the district, he said, and negotiations are under way between the two sides to reach a compromise.
This is likely to involve families of the NDF relocating to al-Jamiyat district, which the militias have decided to leave, al-Abed said.
Meanwhile, he added, many ordinary civilians have lost their homes, and a number of them have moved in temporarily with relatives in rural Albu Kamal.
Pressuring residents to leave
In addition to confiscating private homes, IRGC-backed militias have set fire to vast areas of agricultural land in rural Albu Kamal under the pretext of pursuing terrorists, al-Abed said.
"The real intention of these actions is to pressure residents to leave the area," he said, and in particular the area between Albu Kamal and al-Salehiyah, where these efforts have been most intense.
At the same time, al-Abed said, the Syrian regime has been encouraging internally displaced persons (IDPs) to return to the region.
Dozens have made their way back to their homes over the past few days, he said, but many others are reluctant to return because they do not trust the promises made by the Syrian regime in view of the IRGC's actions.
Dozens of displaced families have decided to stay where they are for the time being, he added, particularly those who are residing in areas controlled by the Syrian Democratic Forces (SDF).
Area shops and restaurants also have been seized and put at the disposal of local IRGC commander Hajj Salman, a Lebanese national, who manages the militias' affairs, he said.
Armed groups present in the area include the Haydariyoun -- Iran-backed Iraqi militias, including Harakat al-Nujaba -- and Lebanon's Hizbullah.