Though more than a month has passed since Iraqi authorities formed a fact-finding committee to investigate the March 21st Mosul ferry disaster, the results have yet to be announced.
According to local officials who spoke with Diyaruna, committee members have been pressured to derail the investigation or absolve certain figures affiliated with Iran-backed militias of responsibility.
The sinking of a ferry crossing the Tigris in Mosul -- an incident that killed around 120 people -- has drawn attention to the corruption that has been festering in areas of Iraq where these militias wield influence.
Speaking on condition of anonymity, a Ninawa provincial council member told Diyaruna the investigation has been completed.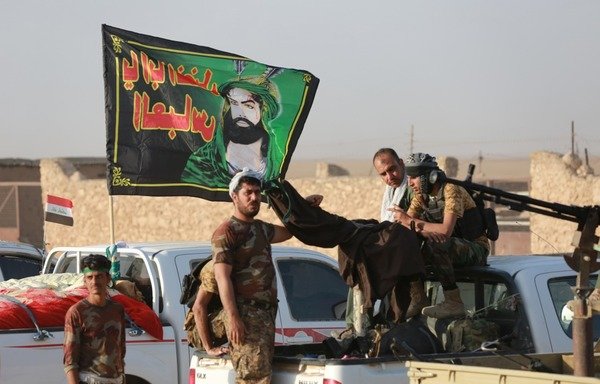 But the findings have not been made public because "there is pressure to remove the names of figures who were involved in the incident, to keep them from standing trial", he said.
According to the official, several militiamen were named in the investigation as partners of Rayyan al-Hadidi, a public investor in al-Jazira al-Siyahiya (tourist island) where the incident took place.
The militiamen also were accused of "impeding the work of civil defence committees that oversee safety procedures", he said.
'Protection money' to militias
Al-Hadidi admitted that he was paying at least 30% of the tourist island's profit per month to armed militias "in exchange for protection and support and to allow him to continue to operate", the official said.
"This is the main reason why the results of the investigation have not been announced," he said.
Certain parties want to have the names of these militiamen omitted and limit the blame to al-Hadidi, the ferry's workers and government agencies that grant licenses to ferries, he added.
Only 13 people have been arrested so far, he said, "and they do not include Haydar al-Saidi or Karim al-Mawla of the Asaib Ahl al-Haq militia, who were named as being involved in the tragedy".
Sayyed al-Shuhada militia leader Sayed Abbas, who has an office on the island, also was named in the investigation for providing protection to the resort's owners and impeding safety measures taken by the authorities, the official said.
Abbas "even impeded the work of inspection teams that inspect booths and restaurants" at the resort, he added.
Investigators pressured to quit
Several security officers have been removed from the investigation into the ferry incident at their own request after coming under pressure, said former Mosul district council member Mohammed al-Hamdani.
This has happened before with other investigations, he told Diyaruna.
The investigations "revealed the involvement of armed factions tied to Iran", he said, such as Asaib Ahl al-Haq, Harakat al-Nujaba, Kataib Hizbullah and Sayyed al-Shuhada, among others.
These militias have been implicated in the smuggling of oil and goods between Iraq and Syria, extortion of civilians and the imposition of tributes, he said.
According to al-Hamdani, these militias "pose the most serious threat to the stability and security of Ninawa since the defeat of ISIS".
Asaib Ahl al-Haq is involved
Iraqi MP for Ninawa province Ikhlas al-Dulaimi accused Asaib Ahl al-Haq of being involved in the Mosul ferry sinking incident.
"Security leaders in the city admitted they are unable to hold those responsible accountable because Asaib Ahl al-Haq holds ownership [of al-Jazira al-Siyahiya] under a formal contract," she said.
In a March 23rd statement to Rudaw website, al-Dulaimi claimed the sinking of the ferry was caused by security corruption, noting that the ferry is co-owned by investors and other parties, including Asaib Ahl al-Haq.
Asaib Ahl al-Haq owns 30% of al-Jazira al-Siyahiya, while investors own 70%, she said, adding that the Operations Commander and chief of police have been unable to intervene in this investigation because Asaib Ahl al-Haq is involved.
Al-Dulaimi also accused the militia of seizing tracts of lands in Ninawa to use as headquarters for its economic offices, calling on municipality chiefs to suspend all official transactions made since 2014, as she claims they are illegal.