Human Rights
|
2019-05-08
Iraq repatriates citizens from Syria's Akda camp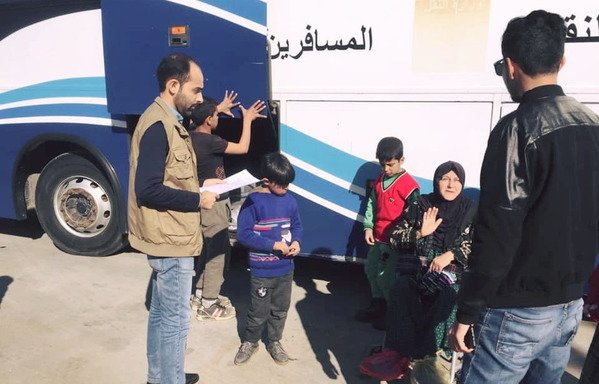 The Iraqi Ministry of Migration and Displacement announced Wednesday (May 8th) it has brought back a new batch of Iraqis from the Syrian camp of Akda as part of a government programme to encourage voluntary return to the country.
The ministry's delegation to the Kurdish region has "returned 104 displaced Iraqis who were living in the Akda camp in rural Aleppo near the border with Turkey", delegation director Alia Hussein al-Bazzaz told Diyaruna.
This is the second batch of returnees this year, she said, after 199 displaced Iraqis returned from Akda on February 22nd.
This brings the total number of returnees from the camp since the beginning of 2017 to 3,022 Iraqis, she said, noting that their repatriation is part of a comprehensive government programme launched two years ago for the voluntary return of all Iraqis displaced due to terrorism.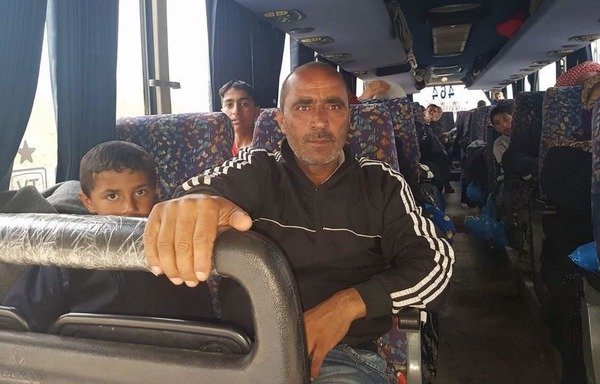 Thousands of Iraqis, particularly residents of Ninawa province, were forced to flee to areas near the Syrian border after the "Islamic State of Iraq and Syria" (ISIS) overran their towns in mid-2014.
By the end of 2016, there were about 12,000 Iraqis, mostly Turkmen citizens, residing in Akda camp.
Return subject to scrutiny
Operations to return displaced Iraqis are being carried out "in co-ordination with the Iraqi consulate in Istanbul and the UN High Commissioner for Refugees (UNHCR)", al-Bazzaz said.
"The process is subject to restrictions," she said, as displaced Iraqis must first report to the relevant authorities in the camp that they wish to return.
Their names are then sent through the consulate to the Iraqi government for security checks.
After security approvals are obtained, ministry teams transport the returnees from Akda camp to the Ibrahim al-Khalil border crossing in the Iraqi town of Faysh-Khabur on the border with Turkey, she said.
"We then transport them in buses to their original areas of residence in co-operation with the Iraqi Transport Ministry," al-Bazzaz said.
All returnees receive aid from the ministry that includes financial support and other services to help them resettle, she said, such as helping enroll children in school and issuing official documents.
Over the past two years, the ministry has facilitated the return of 3,732 Iraqis who left for Turkey in 2014, she said.
As for the estimated 30,000 displaced Iraqis still living in the Syrian al-Hol camp, al-Bazzaz said their cases are complicated and require extensive scrutiny, as "huge numbers of Iraqi and foreign ISIS families were brought to that camp".
0 COMMENT(S)