Iraqi and tribal forces on Monday (May 6th) carried out a multi-pronged attack on an "Islamic State of Iraq and Syria" (ISIS) base in the administrative border between Anbar, Salaheddine and Ninawa provinces, a tribal official said.
Fifteen ISIS elements were killed in the assault, Anbar tribal forces leader Sheikh Qatari Samarmad al-Obeidi told Diyaruna on Tuesday.
Security forces "carried out a major attack on Monday from several directions in the area of the administrative border between the provinces of Anbar, Salaheddine and Ninawa", al-Obeidi said.
"Units from al-Jazeera and Salaheddine operations commands, the 7th Infantry Division and Iraqi army aircraft took part in the mission," he said.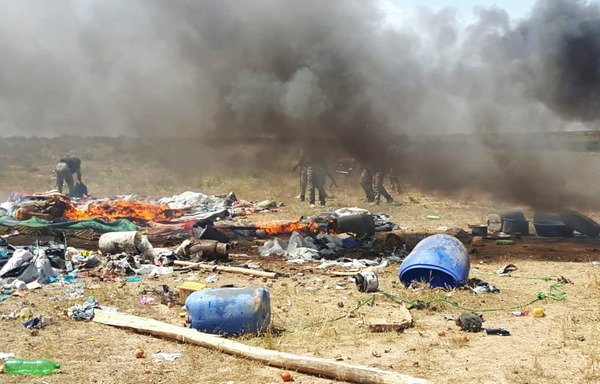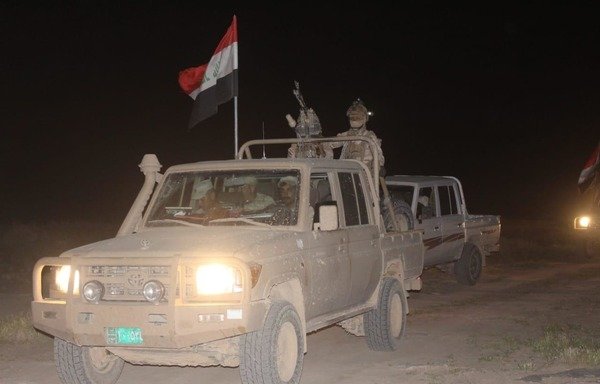 Supporting them were the Ninawa Operations Command and al-Jughaifa, Albu Nimr and al-Obeid tribal forces, he added.
"The attack was carried out after accurate information was received from the Falcons Cell and the military intelligence about a terrorist base," he said.
The ISIS base was located in the area where responsibilities overlap between the various security commands, which extends north-east from Anbar province's Rawa district towards Tikrit Island and south to Hatra, he said.
"The forces advanced on the target from all directions and managed to kill 15 terrorists, most of them ISIS commanders," al-Obeidi said.
Among them was a Tunisian national who had been the mastermind behind several suicide bombings and car bomb attacks in Anbar and Tikrit, he said, in addition to attacks on soldiers and vehicles traveling on the Baiji-Haditha road.
He had been known to Iraq's security apparatus for his activity since 2014.
ISIS base and assets destroyed
Security forces also destroyed 10 rest-houses during the raid, along with all the supplies they contained, and torched 15 motorcycles and three pickup trucks the extremists had been using for transport, al-Obeidi said.
"The terrorists were disguised as shepherds, and their rest-houses resembled Bedouin tents, as did their vehicles, in order to mislead aerial surveillance into believing they were not ISIS members," he said.
"Thanks to continuous intelligence surveillance, they have been exposed and taken out," he said, adding that they had been "preparing to carry out violent terrorist operations in a number of liberated cities".
This surprise attack comes as security forces continue their routine operations every week, aimed at combing the desert of western Anbar towards the Iraqi border with Syria, Jordan and Saudi Arabia, al-Obeidi said.
"Joint forces have made significant progress in eradicating the activities of ISIS remnants in the desert," he said, noting that each search has led to "the killing and arrest of terrorists and the destruction of enemy tunnels and rest-houses".
"The tribal fighters have acquired expertise and skill in tracking down and eliminating these remnants," he said, and army forces have strengthened their support for the tribal forces with weapons and ammunition.